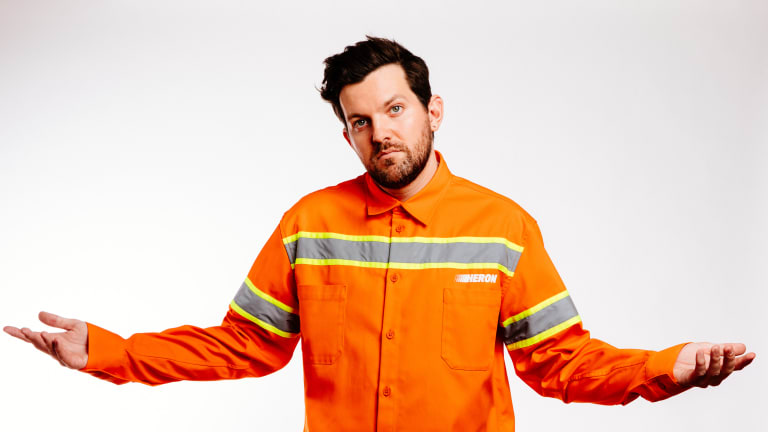 Dillon Francis Debuts Wild "Still Not Butter" Music Video
Can you believe?
Dillon Francis is back to shock the senses with the visuals for his previously dropped track "Still Not Butter," off the first half of his forthcoming mixtape Magic Is Real. It's a follow up to his single "Not Butter" from Money Sucks Friends Rule. As is tradition, Francis did not hold back in the insanity department for this music video. 
The famed moombahton producer enlisted the help of video director Brandon Dermer, with whom he previously worked on the "Not Butter" video. "Still Not Butter" depicts a couple going on a depraved shopping spree on their phones, gobbling up every ad that's thrown at them. As the track builds, the couple turn more and more grotesque from the products they consume. In the end, they turn into plastic monsters who melt into nothing. The tension of the production paired with these visuals creates a horrific fever dream from which you can't seem to look away. 
Francis is fresh off the release of Magic Is Real, Pt. 1. The mixtape featured four of eight that is set to be released in full November 15th through his IDGAFOS imprint and Mad Decent. 
In an act of genius guerilla marketing disguised as a prank, Francis has teamed up with friend/collaborator Diplo to stage a billboard displaying the prankster's phone number. Fans of Francis can connect with him via the Community platform by texting (310) 620-6560.
FOLLOW DILLON FRANCIS:
Facebook: facebook.com/dillonfrancismusic
Twitter: twitter.com/DillonFrancis
Instagram: instagram.com/dillonfrancis
SoundCloud: soundcloud.com/dillonfrancis