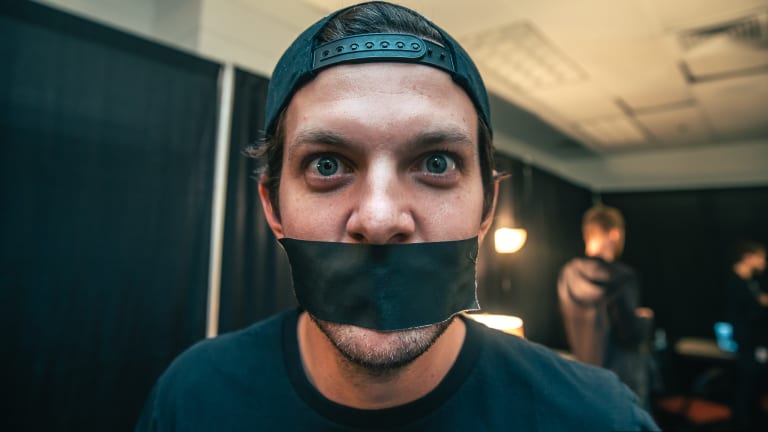 Dillon Francis and THEY Release "Til I Die"
Dillon Francis is back with another collaboration.
Dillon Francis is turning into the king of collaborations. Yet again, he's back to surprise his fans with the new track "Til I Die" with THEY. The track is short and sweet. It blends into rap, rock and electronic fusion, unlike previous works we've heard from Francis. He recently pinned he was dropping a "ton" of new music. There's no second-guessing him now. 
The track opens with some beat clapping that breaks down into a group rap chant by THEY. The guitar line has some serious country-rock elements to it. The country aspect will do well for both artists with a single like "Old Town Road" still holding the top spot on the charts. 
As previously stated, Francis has been riding the collaboration train. Just last week he released "Let It Go" with Eptic.  Prior to that, he dropped "EDM O'Clock," with TV Noise,  "Lost My Mind" with Alison Wonderland, and "Change Your Mind" with lovelytheband. He just performed at HARD Summer and the sold-out AMF Presents: Hello Seattle, I Love You w/ Dillon Francis on August 4th festival in Seattle with Party Favor, What So Not, Wax Motif, Nitti Gritti, and Kendoll. Keep a lookout, it's doubtful he's slowing down this summer. 
FOLLOW DILLON FRANCIS:
Website: dillonfrancis.com
Facebook: facebook.com/dillonfrancismusic
Twitter: twitter.com/DillonFrancis
Instagram: instagram.com/dillonfrancis
SoundCloud: soundcloud.com/dillonfrancis