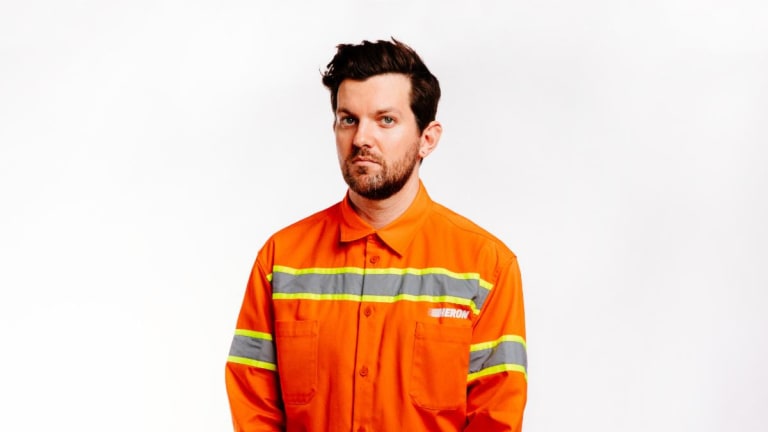 Dillon Francis and TV Noise Drop New Bounce Track "Bawdy" ft. Big Freedia
Latest single from Francis' forthcoming mixtape, Magic Is Real.
Dillion Francis knows how to make tracks that break backs. In his latest venture into booty-shaking mayhem, the platinum-selling artist has enlisted the help of the New Orleans "Queen of Bounce" Big Freedia, and the Dutch DJ/producer duo TV Noise. "Bawdy" is built for the dance floor and is sure to get the masses twerking. 
The track follows the classic bounce format mixed in with some vivacious Moombahton influence. It's uptempo and filled with claps and bass. "Bawdy" commands with the call and response lyrics. Big Freedia's vocals stand forefront with the production rounding everything off to create the optimal hip-shaking single. 
"Bawdy" is the latest release off Francis' highly anticipated forthcoming mixtape, Magic Is Real, which is set to drop November 15th, 2019. It follows "GO OFF (Nuthin' 2 It)," an equally addictive track that shows this mixtape is about to throw down some funky and eclectic productions. 
TV Noise have previously worked with Francis on the unconventional track, "EDM O Clock." The duo, comprised of Jasper Gelderblom and Jelmer ten Hoeve, got their start back in 2010 and have been linked to Martin Garrix's label STMPD RCRDS. Their high-energy tracks have taken them around the globe, and with collaborations with Francis under their belt, their progression shows no bounds. 
Big Freedia is a true veteran of the New Orleans bounce music movement.  She's worked with the likes of Lizzo, Drake, RuPaul, Diplo, and DJ Snake. By bringing the movement to the mainstream, she is a driving force behind championing high-energy, body-positivity, and judgment-free zones in the music scene. 
"Bawdy" by Dillon Francis, TV Noise, and Big Freedia is out now on IDGAFOS imprint and Diplo's Mad Decent label. Download or stream here. 
FOLLOW DILLON FRANCIS:
Facebook: facebook.com/dillonfrancismusic/
Twitter: twitter.com/DILLONFRANCIS
Instagram: instagram.com/dillonfrancis/
SoundCloud: soundcloud.com/dillonfrancis
FOLLOW TV NOISE:
Facebook: facebook.com/tvnoisemusic
Twitter: twitter.com/tvnoisemusic
Instagram: instagram.com/tvnoisemusic
SoundCloud: soundcloud.com/tvnoisemusic
FOLLOW BIG FREEDIA:
Facebook: facebook.com/bigfreedia
Twitter: twitter.com/bigfreedia
Instagram: instagram.com/bigfreedia
SoundCloud: soundcloud.com/bigfreedia