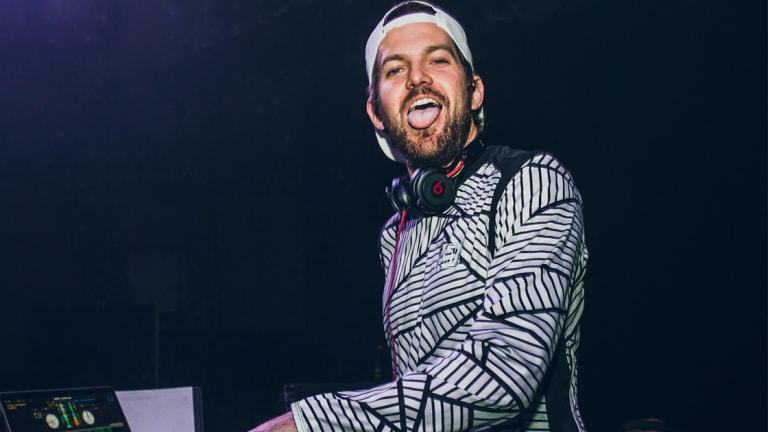 Dillon Francis Teases Unorthodox TV Noise Collab "EDM O Clock"
Dillon Francis and TV Noise's new track changes every four bars.
Just when it seems like everything in EDM has already been done, Dillon Francis has announced a fresh new concept. The DJ/producer has teamed up with TV Noise on a song called "EDM O Clock" that will follow a format uncommon to most popular music.
"I've had this idea for a long time where the drop of a song changes every 4 bars to something new," reads a post on Francis' Facebook page. "I told the TV Noise guys this idea and we ran with it. I was yelling on the mic all day and we ended up making a song that makes fun of people who make fun of dance music and all drops in dance music right now.... that make sense?"
Dillon Francis has not yet collaborated with TV Noise - a duo consisting of Jasper Gelderblom and Jelmer ten Hoeve - but their list of collaborators makes them worthy candidates. To date, they have worked alongside such household names as Martin Garrix, Dannic and Julian Jordan.
"EDM O Clock" by Dillon Francis and TV Noise comes out on STMPD RCRDS this Wednesday, February 27th.
FOLLOW DILLON FRANCIS:
Facebook: facebook.com/dillonfrancismusic/
Twitter: twitter.com/DILLONFRANCIS
Instagram: instagram.com/dillonfrancis/
SoundCloud: soundcloud.com/dillonfrancis
Follow TV Noise:
Facebook: facebook.com/tvnoisemusic
Twitter: twitter.com/tvnoisemusic
Instagram: instagram.com/tvnoisemusic
SoundCloud: soundcloud.com/tvnoisemusic