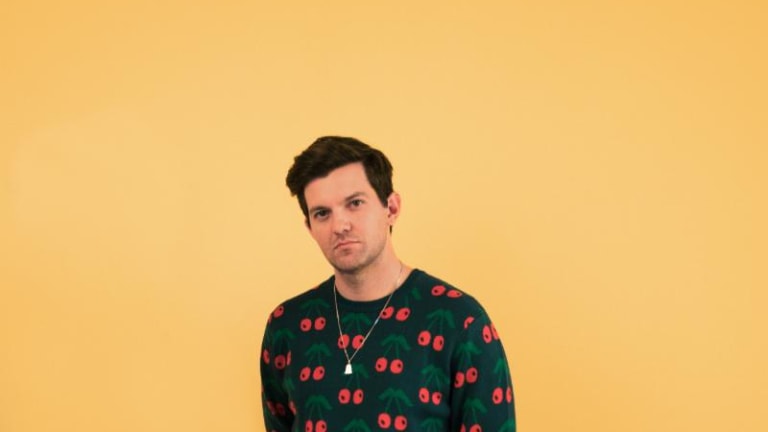 Dillon Francis Takes us Back to his Moombahton Roots [Listen]
Look At That Butt? Don't mind if we do.
Dillon Francis just dropped "Look At That Butt" (feat. Jarina De Marco), the fourth single off his forthcoming Spanish language album, due out later this year. 
"'Look At That Butt' is a take no prisoners female empowerment anthem about owning your sexuality while demanding respect from the male gaze," shared Mad Decent artist Jarina De Marco on the inspiration for for the track. 
A song with a powerful stance that you can shake your butt to? Sign me up!
Check out the feel good track below:
Francis takes us back to his early day's of moombahton vibes with this new track. Right in time for summer! He will perform at numerous international music festivals and resume his residency at the Wynn Las Vegas for the third consecutive year. A complete list of upcoming live dates and ticket information can be found HERE. 
Dillon Francis Tour Dates:
06/23/18 Las Vegas, NVIntrigue Las Vega
06/25/18 Portland, ORModa Center
06/28/18 Las Vegas, NVEncore Beach Club
07/07/18 Las Vegas, NVIntrigue Las Vegas
07/07/18 Las Vegas, NVEncore Beach Club
07/13/18 Las Vegas, NVEncore Beach Club
07/15/18 Las Vegas, NVXS Nightclub
07/19/18 Las Vegas, NVEncore Beach Club
07/20/18 Seattle, WACapitol Hill Block Party
07/22/18 Paris, FranceLollapalooza Paris
07/27/18 Las Vegas, NVEncore Beach Club
08/03/18 Chicago, ILLollapalooza
08/04/18 Calgary, ABChasing Summer Festival
08/05/18 Pomona, CAHard Summer Music Festival
08/09/18 Las Vegas, NVEncore Beach Club
08/11/18 Las Vegas, NVEncore Beach Club
08/17/18 Magna, UTDas Energi
08/23/18 Charleville-Méziéres, FranceCabaret Vert
08/24/18 Nüburg, DENew Horizons
08/25/18 London, UKSW4 Festival
08/25/18 Daresbury, UKCreamfields
08/26/18 Haarlemmermeer, NLMysteryland
08/31/18 Las Vegas, NVIntrigue Las Vegas
09/08/18 Las Vegas, NVXS Nightclub
09/14/18 Las Vegas, NVIntrigue Las Vegas
09/22/18 Las Vegas, NVEncore Beach Club
09/28/18 Las Vegas, NVEncore Beach Club