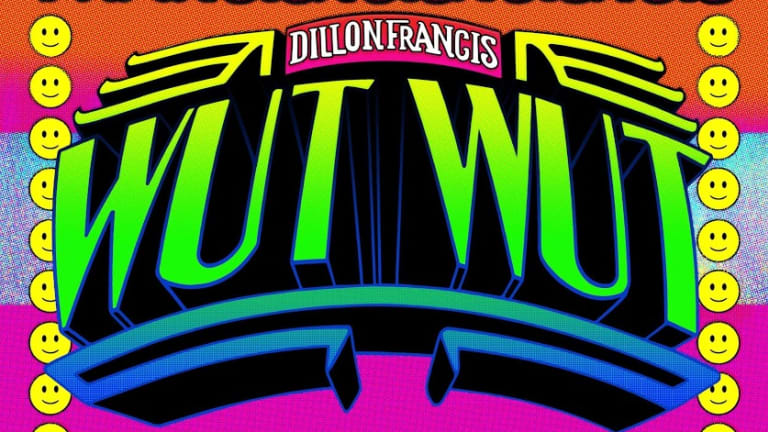 Dillon Francis New Music Video "Never Let You Go" ft. De La Ghetto Out Now [Watch]
Another release from new album "Wut Wut"
Platinum-selling artist, DJ, and producer Dillon Francis today released the latest single from new Spanish language studio album WUT WUT entitled "Never Let You Go" featuring De La Ghetto with accompanying music video directed by Austin Peters.
The video screams Miami and the fun ridiculousness that is Dillon Francis. We get a boat show, mermaids, buff dudes, goths, and of course lots of booty shaking. It's a feel-good track that celebrates love. Can't be mad at that. 
Francis began working on this track just hours after meeting artists De La Ghetto and El Guincho at the 2016 Latin GRAMMY® Awards.
 "The whole thing started from the Westside EP in 2011. I had just discovered moombahton and began experimenting with Latin styles," shared Francis. "For my second album, I wanted to create one cohesive vision, since I now have a better understanding about what that means. Latin music is very close to my heart, and I knew this would be fun. I was trying to go back to the super-duper roots of where I came from. I feel like I could've put this out right after the EP, but I'm glad I did it now because of everything I've learned and the people I've met."
Francis began teasing WUT WUT earlier this year with the release of tracks "Ven" (feat. Arcángel & Quimico Ultra Mega), "We The Funk" (feat. Fuego), "BaBaBa" (feat. Young Ash) and "Look At That Butt" (feat. Jarina De Marco). 

This summer, Francis will perform at numerous international music festivals and resume his residency at the Wynn Las Vegas for the third consecutive year. A complete list of upcoming live dates and ticket information can be found HERE. 
WUT WUT Tracklisting:
1. White Boi (feat. Lao Ra)
2. Esta Noche (feat. Ximena Sariñana)
3. No Pare (feat. Yashua)
4. Sexo (feat. iLe)
5. Never Let You Go (feat. De La Ghetto)
6. We The Funk (feat. Fuego)
7. Look At That Butt (feat. Jarina De Marco)
8. Cuando (feat. Happy Colors)
9. Ven (feat. Arcangel & Quimico Ultra Mega)
10. BaBaBa (feat. Young Ash)
11. Get It Get it
Dillon Francis Tour Dates
07/13/18 - Las Vegas, NV - Encore Beach Club
07/15/18 - Las Vegas, NV - XS Nightclub
07/20/18 - Seattle, WA - Capitol Hill Block Party
07/22/18 - Paris, France - Lollapalooza Paris
07/27/18 - Las Vegas, NV - Encore Beach Club
08/03/18 - Chicago, IL - Lollapalooza
08/04/18 - Calgary, AB - Chasing Summer Festival
08/05/18 - Pomona, CA - Hard Summer Music Festival
08/09/18 - Las Vegas, NV - Encore Beach Club
08/11/18 - Las Vegas, NV - Encore Beach Club
08/17/18 - Magna, UT - Das Energi
08/23/18 - Charleville-Méziéres, France - Cabaret Vert
08/24/18 - Nüburg, DE - New Horizons
08/25/18 - London, UK - SW4 Festival
08/25/18 - Daresbury, UK - Creamfields
08/26/18 - Haarlemmermeer, NL - Mysteryland
08/31/18 - Las Vegas, NV - Intrigue Las Vegas
09/08/18 - Las Vegas, NV - XS Nightclub
09/14/18 - Las Vegas, NV - Intrigue Las Vegas
09/21/18 - Pittsburgh, PA - Thrival Festival
09/22/18 - Las Vegas, NV - Encore Beach Club
09/28/18 - Las Vegas, NV - Encore Beach Club