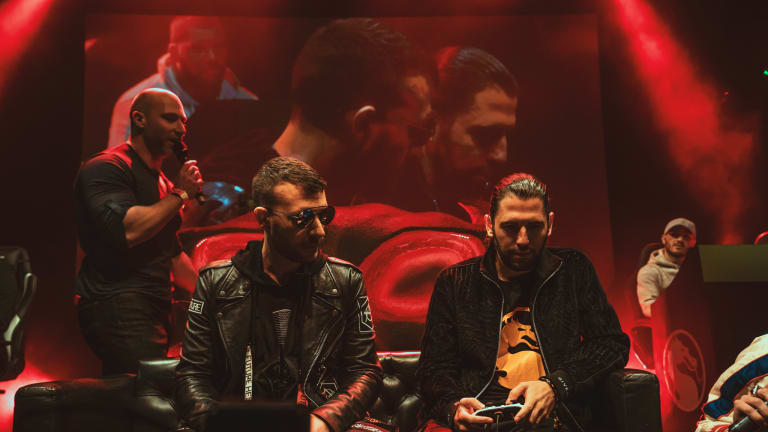 Dimitri Vegas & Like Mike and Bassjackers Deliver Music for Mortal Kombat 11 Trailer
Dimitri Vegas & Like Mike provide your new fatality sound track.
Mortal Kombat, one of the most storied franchises in gaming, has just released a new trailer - and dance music fans are likely to recognize the soundtrack. As heard in the video, Dimitri Vegas & Like Mike (DVLM) and Bassjackers are officially part of the lethal sounds on the forthcoming Mortal Kombat 11. The game is scheduled for release in April of 2019. 
As we reported recently with the release of "Repeat After Me" DVLM spent the vast majority of last year exploring a wide range of new sounds and genres. The Greek-Belgian duo are still seeing dividends on this exploratory chapter. Their trapped-out 2018 collaboration with Bassjackers titled "You're Next" was selected for the Mortal Kombat 11 trailer.
More broadly however, the Belgian brothers continue to create opportunities for themselves outside the traditional dance music arena. Dimitri Vegas has broken into film. Recently he voiced Peter Parker in the Dutch adaptation of Spider Man: Into the Spiderverse. The duo also appeared in and provided the soundtrack to the 2018 film Patser.
While Dimitri Vegas & Like Mike will continue to dominate the main stage, the duo stands to experience further growth and lateral movement into parallel entertainment fields.
FOLLOW DIMITRI VEGAS & LIKE MIKE:
Facebook: https://www.facebook.com/dimitrivegasandlikemike
Twitter: https://twitter.com/dimitrivegas // https://twitter.com/likemike
Instagram: https://www.instagram.com/dimitrivegasandlikemike/
Soundcloud: https://soundcloud.com/dimitrivegasandlikemike