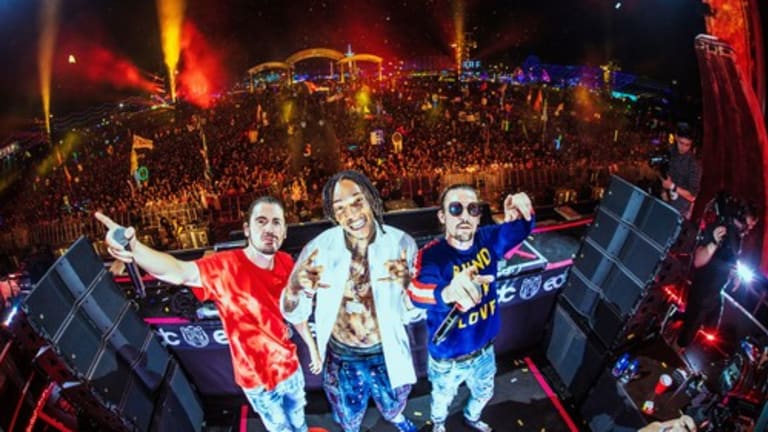 Dimitri Vegas, Like Mike & Wiz Khalifa Drop Feel-Good Anthem 'When I Grow Up'
Dimitri Vegas & Like Mike found a new BFF named Wiz Khalifa
I have to admit, throw in cute little kid versions of the artists performing the song and I'm sold. 
Dynamic duo Dimitri Vegas & Like Mike just gained one more wolf in their wolf pack by the name of Wiz Khalifa in their new summer ballad, 'When I Grow Up'.
Giving insight into why working with Wiz was a dream project, Vegas and Mike said:
"Our passion for constantly evolving our sound is as strong as the music we love and the artists we respect. Wiz Khalifa is up there for us as one of the modern rappers doing his own thing and defining a new era in hip-hop history. We grew up on that scene and it's been an influence in our sound since the begin, so teaming up with Wiz has been an idea of ours for some years now. Glad we could finally make it happen and share it with you guys!"
The Belgium brothers have made quite a mark on the electronic scene in the last few years. It was only a matter of time before they dipped more heavily into the mainstream market. 
Be on the lookout for this single on your radio stations!
www.facebook.com/dimitrivegasandlikemike | www.twitter.com/dimitrivegas
www.twitter.com/likemike| www.soundcloud.com/smashthehouse