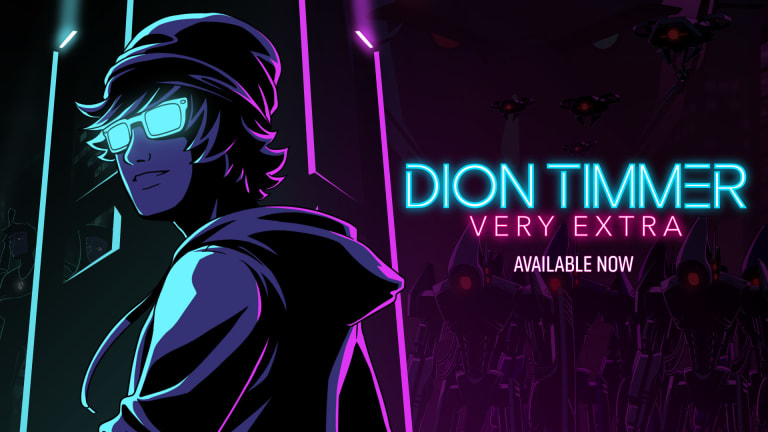 Dion Timmer's incredibly diverse, melodic and powerful Very Extra is here. Independently released, the EP is a deep dive into what Timmer's music is all about - and what it is about to be. 
The effort calls on a few of Timmer's very extra friends like The Arcturians, Azuria Sky, and R E X E X. The first few tracks shimmer in the limelight with melodies that aren't necessarily like Timmer. The latter five tracks, however, are much heavier and nod to his early music. 
The opening track, "Endlessly Playable Dynamic Sounds," is an impressively playful track that has angelic vocals, soft percussive elements, and wispy synths that allow you to truly relax and unwind your mind. The follow-up track, "The Best of Me" featuring The Arcturians, grabs your hand and walks you directly into the light of formidable bass. The drop features a throbbing pulse that take a very retro yet modern turn. 
"Calling Me" slows it down a bit with a large ambiance, space, and vocal effects that span throughout the frequency spectrum. The drop unleashes into a riddim-driven energy. It's slow, but it gets the job done. Azuria Sky jumps in to ask if you can hear her and Timmer. Surely enough, they make their presence known. The anticipation builds as Azuria Sky's vocals glimmer in your ears. The production of the track breaks at the guardrails as Timmer fights to hold back a heavy drop. That doesn't stop him, though, as he does implement a few dubstep wobbles during the drop and choruses. 
Azuria Sky and Timmer's shining partnership continues into "Beneath The Waves" with a four-on-the-floor drum pattern and deep bass counterbalanced by soft and subtle pads that effortlessly support the vocal melodies. 
Timmer quickly turns Very Extra around with the transition into the heavier pieces. "Dreaming Out Loud" accomplished exactly that. From the very first bar of the track, you're introduced to a forthcoming unforgiving second half. A slamming drop gets completely in your face with an edgy synth and bass combination. The title track, "Very Extra," is a hat tip to a Snails track that vicariously lives through fast rhythms, wet synths, and reassuring chord progressions. 
Pitched vocals that sporadically fill in the voids open the floor in "Because Of You." Disturbed synths dominate the riddim drop. "Barrows Ballad" jumps right into trap with a screeching synth in the drop. Heading over to a YOOKiE sound, Timmer goes all out with wavy, filtered synths. It'll surely make you think about the ensuing mayhem. 
The last track on the EP, "Identity Crisis," features R E X E X and is certainly one of its heaviest tracks. The piercing high-end frequencies wobble and permeate throughout the track, but Timmer and R E X E X diversify the piece with Gramatik-reminiscent percussion. 
Dion Timmer has certainly made a name for himself over the last few years with fiery releases like "Escape" and "The Right Type." Very Extra EP is a powerful and contrasting bridge that Dion Timmer has built perfectly with melodic tracks and heavy hitters for which he's known. 
 Stream Dion Timmer's Very Extra across platforms here.
Follow Dion Timmer:
Facebook: https://www.facebook.com/diontimmermusic
Twitter: https://twitter.com/diontimmermusic
Instagram: https://www.instagram.com/dion_timmer/
SoundCloud: https://soundcloud.com/diontimmer