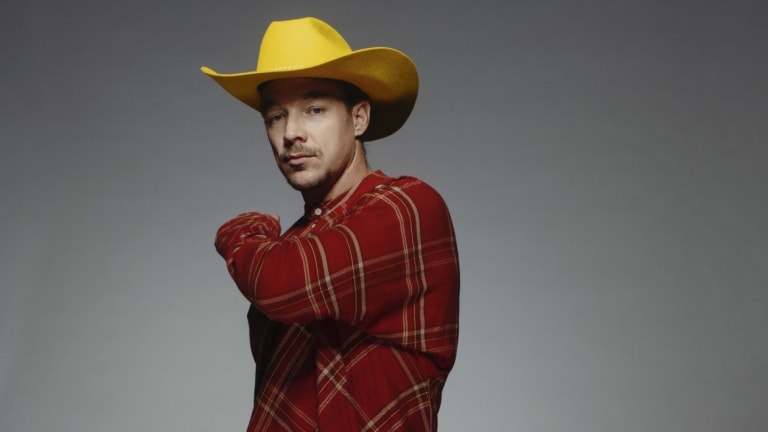 Diplo Confirms Thomas Wesley "Chapter 2" In Recent Interview
If you thought the recent Thomas Wesley record was a one-off, you'd be mistaken.
Last week, Diplo dropped a star-studded country music album under his Thomas Wesley alias. The chart-topping producer was feeling more than a little bit country, having enlisted some of the biggest names in the genre to help make it happen. Zac Brown, Thomas Rhett, and Orville Peck are just a few of the artists who appeared on Diplo Presents Thomas Wesley Chapter 1: Snake Oil. 
Diplo recently sat down with Rolling Stone to unpack the experiences that brought the album to fruition and, in the process, the producer confirmed a second chapter is "a hundred percent" on the way.
Diplo dove headfirst into the country music scene with his remix of the record-breaking original "Old Town Road" by Lil Nas X. Although "Old Town Road" skyrocketed to prominence in part through meme culture, Diplo stated that he's not here to make "meme country." In fact, he sees his album as an opportunity to authentically engage country and dance music listeners all at once.
"I don't want to make a joke album," Diplo told Rolling Stone. "I don't want to make 'Cotton Eyed Joe,' which… I loved it. I'm not trying to make meme country, you know? The songs are great. If you take everything off, the production of it, they're just great songs you could sing with an acoustic guitar.
That genre-less, barrier-breaking attitude is perhaps best exemplified by the song "Dance With Me," featuring Rhett and Young Thug, which can't help but grab your attention just by looking at the title alone. "That one is the one I think people look at that and think, 'OK, this is gonna be some kind of industry plant, some totally thrown-together piece of crap,' or they'll be intrigued by it because it doesn't make any sense," Diplo said. "It makes zero sense. Me and Thomas and Ryan Tedder wrote it and we were like, 'Actually, this is kind of cool, but what are we trying to accomplish here? What are we actually trying to do? Are we trying to break some barriers and shake things up? If that's the case, let's get a fuckin' really crazy feature on this.'"
One thing that's clear is Diplo's country music career is anything but smoke and mirrors. Diplo stated that he is trying to get a second chapter out before the end of 2020. You can have another listen through Diplo Presents Thomas Wesley Chapter 1: Snake Oil below.
FOLLOW DIPLO:
Facebook: facebook.com/diplo
Twitter: twitter.com/diplo
Instagram: instagram.com/diplo
SoundCloud: soundcloud.com/diplo