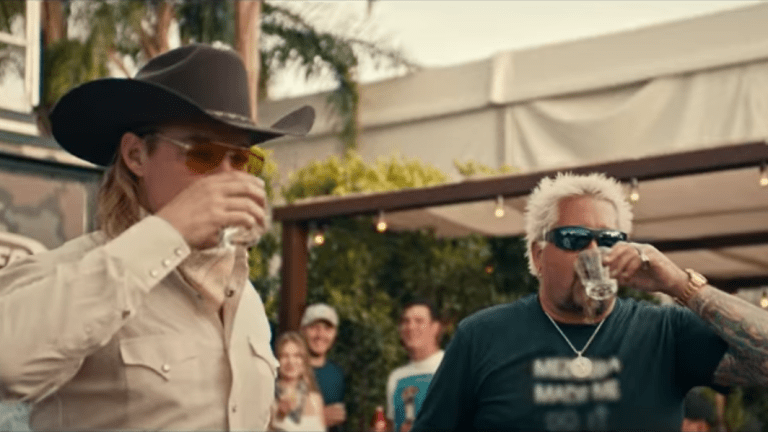 Watch Diplo Do Shots with Guy Fieri in Music Video for "So Long" ft. Cam
Diplo dons full cowboy regalia for the better part of this music video.
It appears as though Diplo's diving down this country rabbit hole as far as it will go. The genre-be-damned DJ/producer recently released a country-inspired single titled "So Long" featuring Cam. Today, he's followed it up with a music video suggesting that he's fully committed to the Thomas Wesley character. 
A montage mostly consisting of footage from Pentz' Stagecoach appearance, the "So Long" video depicts the increasingly eclectic talent in a series of unexpected settings. From doing shots with cable television personality Guy Fieri to shotgunning beers with a group of cowboys, this is practically a Diplo from an alternate universe.
During his performance at Stagecoach, Pentz brought Lil Nas onstage. The hip-hop act became a household name when the runaway success of his country crossover "Old Town Road" brought it to #19 on the Billboard Hot Country Songs chart (before the complaints of country fans led the publication to disqualify it). If Pentz' creative departure serves as any indicator, numerous artists may follow suit with similar stunts.
Diplo plans to release "several forthcoming collaborations with country artists" as part of his Thomas Wesley project, according to a press release.
FOLLOW DIPLO:
Facebook: facebook.com/diplo
Twitter: twitter.com/diplo
Instagram: instagram.com/diplo
SoundCloud: soundcloud.com/diplo