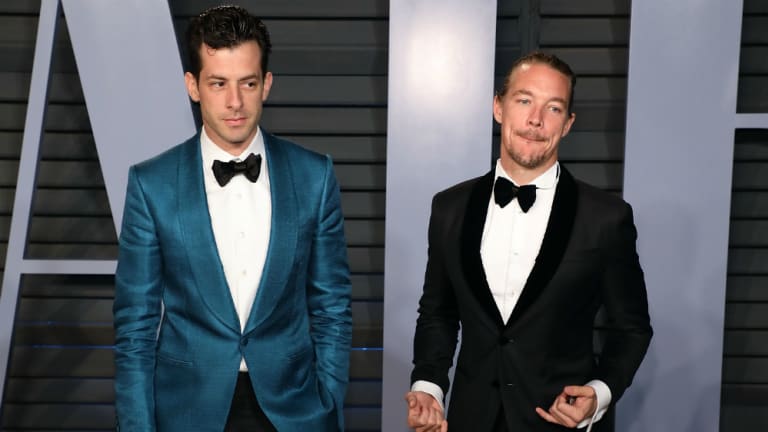 Diplo & Mark Ronson Go Disco With Silk City's Debut Single
The unlikely duo will have their debut live set in June
While they may both be tastemakers in their respective fields, few could have predicted a Mark Ronson and Diplo collaborative project would be among the most anticipated debuts of 2018, yet here we are. Announced earlier this year, their act Silk City, named after a Philadelphia diner, is set to play their first official live set at Governor's Ball, one of the biggest festivals in the Northeast.  
Just ahead of their main stage debut the duo has also released their first single, "Only Can Get Better." The tune features Australian native Daniel Merriweather and boasts distinct disco influences. The two DJs reportedly met early on in their career, nearly 20 years ago, and have always shared a bond over their appreciation for early dance music and its roots. Stylistically, "Only Can Get Better" is certainly a reflection of just that. 
Check it out below, and stay tuned for more to come from Silk City.