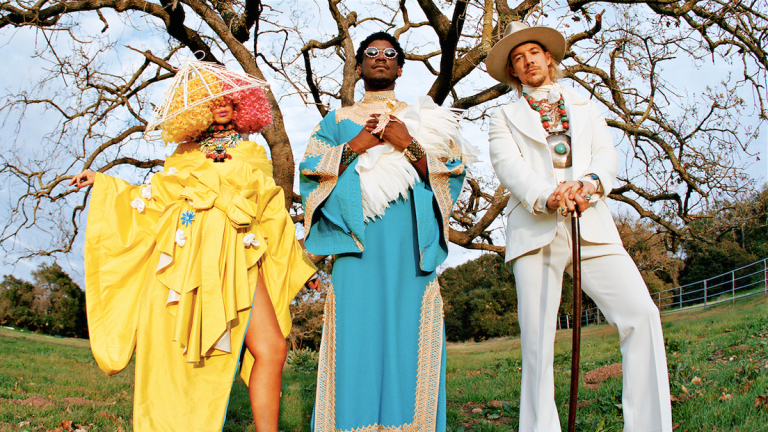 Diplo, Sia and Labrinth Release "No New Friends," from Upcoming LSD Album
The three artists' chemistry is on full display in "No New Friends."
A few days ago, Diplo, Sia and Labrinth announced that their LSD supergroup's debut album would arrive next month. Today, they've released a single from the upcoming effort titled "No New Friends."
The infectious, radio-friendly melody for which LSD is quickly becoming known are front and center in "No New Friends." Sia's soulful vocal complements Diplo's production and Labrinth's songwriting in such a way that the song doesn't sound like a tug of war between three creative minds at odds.
For his part, Diplo has already had plenty of practice working in supergroups - the most famous of which being Major Lazer. The timing of LSD's debut album is noteworthy considering that Major Lazer's final album before disbanding is due out sometime in 2019. 
Labrinth, Sia & Diplo Present... LSD will arrive by way of Sony Music Entertainment on April 12th. Pre-save or pre-order it across platforms here. 
FOLLOW LSD:
Facebook: facebook.com/droppingLSD
Official Website: droppinglsd.com/
FOLLOW DIPLO:
Facebook: facebook.com/diplo
Twitter: twitter.com/diplo
Instagram: instagram.com/diplo
SoundCloud: soundcloud.com/diplo