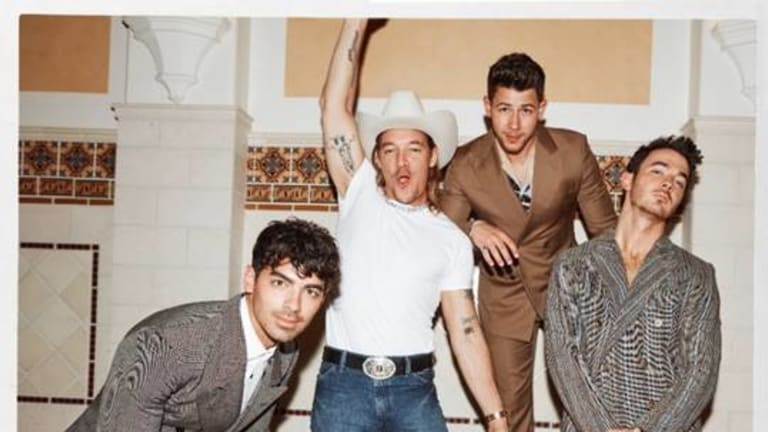 Thomas Wesley A.K.A. Diplo Drops "Lonely" ft the Jonas Brothers
The new country music star wants in with the boy band.
If you've been keeping up with Instagram you may have noticed the Jonas Brothers were hacked by none other than Diplo. The producer went on a comical posting spree trolling Nick, Joe, and Kevin. The comments posted by the three brothers portrayed them as being less than amused by the antics. While at first it could be perceived as just a fun prank between friends, soon it became clear this was actually all just genius marketing. 
The Instagram takeover was a lead up to "Lonely," the new collaboration between Thomas Wesley, Diplo's country-inspired project, and the Jonas Brothers. Along with the single comes a documentary-style video directed by Brandon Dermer which depicts Diplo longing to rekindle a friendship with the brothers over the course of a weekend of touring. 
The track is true hodgepodge of genres. It blends the brother's pop-centric vocals and the country twang of the guitar with an electronic edge. This is definitely a track that could get a lot of radio play. 
"Lonely" is the third release under the Thomas Wesley moniker. It follows the tracks "Heartless" featuring Morgan Wallen, and "So Long" featuring Cam. It is reported that this is just the beginning of several forthcoming collaborations that will appear on his country EP due to be released later this year. 
FOLLOW DIPLO:
Facebook: facebook.com/diplo
Twitter: twitter.com/diplo
Instagram: instagram.com/diplo
SoundCloud: soundcloud.com/diplo