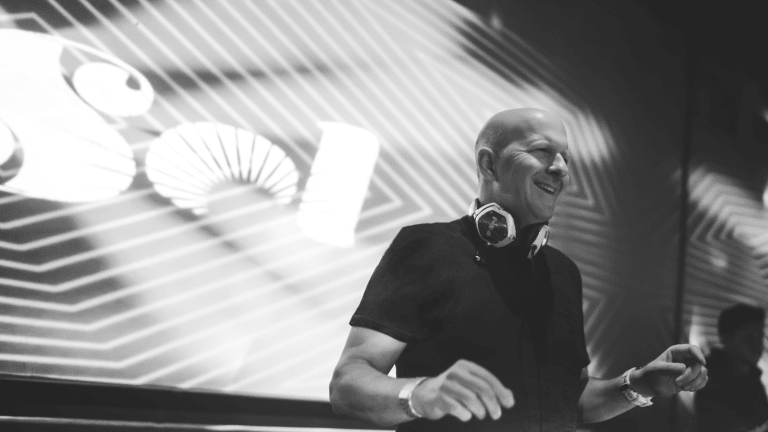 Goldman Sachs CEO David Solomon Returns as DJ D-Sol with Hot New House Single "Rescue Me"
All proceeds from DJ D-Sol's Payback Records go to charities that treat, prevent and educate on the issue of addiction and opioid misuse.
Capitalizing on the Billboard-charting success of his first two releases, "Don't Stop" and "Feel Alive," DJ D-Sol (real name David Solomon) has returned for his third consecutive record, "Rescue Me." It's the second single released through his own label imprint, Payback Records.
Well known for his penchant for breathing new life into classic hits, DJ D-Sol's re-interpretation of the 1965 Fontella Bass classic, "Rescue Me," features the award-winning songwriting of former The X Factor contestant Laura White as well as the warm, powerful vocals of "Glee" star Alex Newell. The latter played the role of Unique Adam on the critically-acclaimed Fox music series and has collaborated with artists such as Clean Bandit, The Knocks, and DJ Cassidy.
Beautifully capturing the singalong vibe of the original and pumping it full of catchy summertime energy, DJ D-Sol infuses his signature happy-house style with a whimsical pop aesthetic, bringing the #1 R&B charting single "Rescue Me" to a whole new generation of listeners. 
Stream or Download DJ D-Sol's "Rescue Me" today.
More on Payback Records:
Launched in partnership with Big Beat/Atlantic Records, Payback Records is a "socially conscious music business focused on one of America's most serious public health crises: the addiction epidemic." All proceeds are donated directly to nonprofit organizations working on the front lines of the crisis. 
"I'm fortunate that my visibility as a business person gives me the ability to create a platform that combines doing what I love with a cause that I deeply believe in," said Solomon.
FOLLOW DJ D-SOL:
Instagram: instagram.com/djdsolmusic
Soundcloud: soundcloud.com/djdsolmusic
FOLLOW ALEX NEWELL:
Facebook: facebook.com/TheAlexNewell
Instagram: instagram.com/thealexnewell
SoundCloud: soundcloud.com/thealexnewell