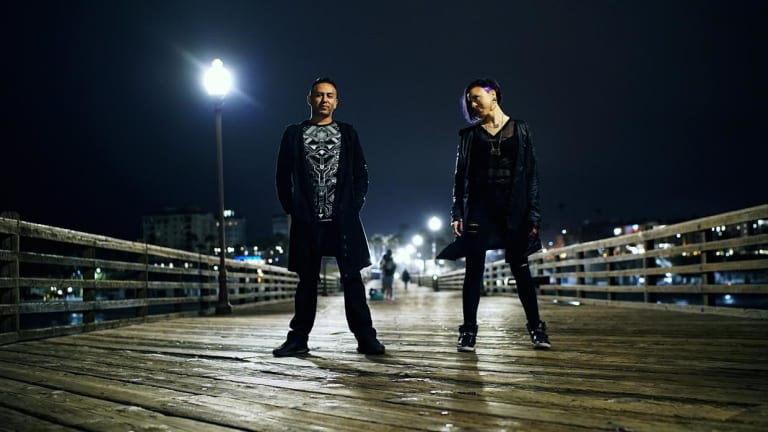 DJ IDeaL and Lady Verse Release Official Music Video for 2018 Hit "Keeper"
A milestone release just got a video that does it justice.
DJ IDeaL and Lady Verse blew up the Beatport and Billboard charts last year with the release of their techno/house-infused dance floor filler, "Keeper" via Docka Records. Now that it's racked up its fair share of accolades, they've delivered a music video that adds new dimension to the single. 
Interspersed with clips of DJ IDeaL spinning and Lady Verse singing is footage of dancers showcasing moves of their own. Synced up to the thumping bass line and catchy lyrics of "Keeper," the visual accompaniment reinvigorates the hype of the original release. 
DJ IDeaL (real name Tomas Serrano) is a fixture of the SoCal nightlife scene whereas Lady Verse (real name Valen Golden) hails from NYC. Shortly after their creative partnership began, they teamed up on "Keeper." In addition to remixes hitting #1 on both the Beatport Top 100 Breaks and Future Bass charts, it reached #52 on Billboard's Dance Songs: Top Dance Music chart.
On Sunday, March 31st, DJ IDeaL will perform on RESISTANCE Island at the 2019 edition of Ultra Music Festival.
Follow DJ IDEAL:
Facebook: facebook.com/IDeaLdj
Twitter: twitter.com/DJIDeaL
Instagram: instagram.com/DJIDeaL
SoundCloud: soundcloud.com/DJIDeaL
Follow Lady Verse
Facebook: facebook.com/ladyverse
Twitter: twitter.com/ladyverse
Instagram: instagram.com/ladyverse
Mixcloud: mixcloud.com/djladyverse