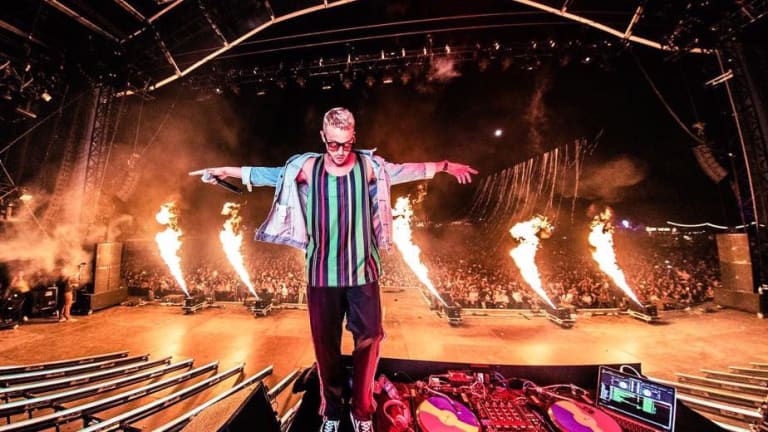 DJ Snake and GASHI are Back on New Single 'Safety'
Long-time collaborator GASHI features DJ Snake on his latest single.
DJ Snake is one of the biggest names in the EDM scene at the moment. Fresh off of releasing his latest album, Carte Blanche, Snake is still putting in the work and cranking out new music. His latest effort, "Safety", featured on long-time collaborator GASHI's new album, sees the duo reunite, but this time on a GASHI release. 
"Safety" is the new single off of GASHI's self-titled debut album. Following up their latest collaborative effort, "Paris", off Carte Blanche, "Safety" is a return to the smooth and sexy Latin/island vibe Snake has been perfecting lately. Enlisting DJ Snake's production skill, the reggaeton-flavored beat carries GASHI's vocals quite nicely, creating a chilled out vibe perfect for the end of the summer. 
This new single is the first off of GASHI's debut album, and surely shows signs that more GASHI and Snake collaborations are very likely to happen in the future. Since initially working together on "4 Life" from DJ Snake's 2016 offering, Encore, the duo has made many songs together, including "Creep On Me" (feat. French Montana) and "Oh Me Oh My" (feat. Travis Scott and Migos). 
H/T: Dancing Astronaut
FOLLOW DJ SNAKE:
Facebook: facebook.com/djsnake.fr
Twitter: twitter.com/djsnake
Instagram: instagram.com/djsnake
SoundCloud: soundcloud.com/djsnake
FOLLOW GASHI:
Facebook: facebook.com/GASHIMusic
Twitter: twitter.com/gashi
Instagram: instagram.com/gashi
SoundCloud: soundcloud.com/g4shi