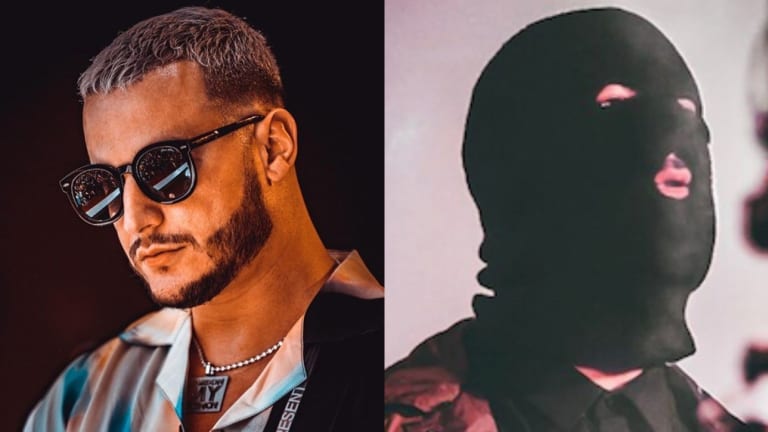 DJ Snake and Malaa Release Full B2B Set from Hard Summer
DJ Snake and Malaa skipped the main stage in favor of a more intimate Hard Summer set.
Prior to taking to the HARD Summer stage this weekend with Malaa, DJ Snake issued a disclaimer: "Don't expect the normal Snake or Malaa sets tonight..." The tweet was cryptic enough to stir a buzz, but now fans can let the set speak for itself. DJ Snake (real name William Sami Étienne Grigahcine) uploaded the full back-to-back set on his SoundCloud today.
Grigahcine and Malaa are no strangers to going back to back. The two have ushered in many memorable performances including a recent back to back session at Spring Awakening Music Festival. Their announcement of a HARD Summer appearance came as a somewhat last-minute surprise and adding to that hype was Grigahcine's promise this would be a particularly special set.
Grigahcine went on to explain his goal with this particular set was to avoid a typical main stage set in favor of something more intimate. With this appearance, the two artists gave fans the chance to hear the deeper house music cuts that are sitting in both producers' catalogues right now. Fans were vocal on social media following the performance, with many of them claiming the back to back was the highlight of the entire HARD Summer weekend. 
FOLLOW DJ SNAKE:
Facebook: facebook.com/djsnake.fr
Twitter: twitter.com/djsnake
Instagram: instagram.com/djsnake
SoundCloud: soundcloud.com/djsnake
FOLLOW MALAA:
Facebook: facebook.com/malaamusic
Twitter: twitter.com/malaamusic
Instagram: instagram.com/malaamusic
SoundCloud: soundcloud.com/malaamusic