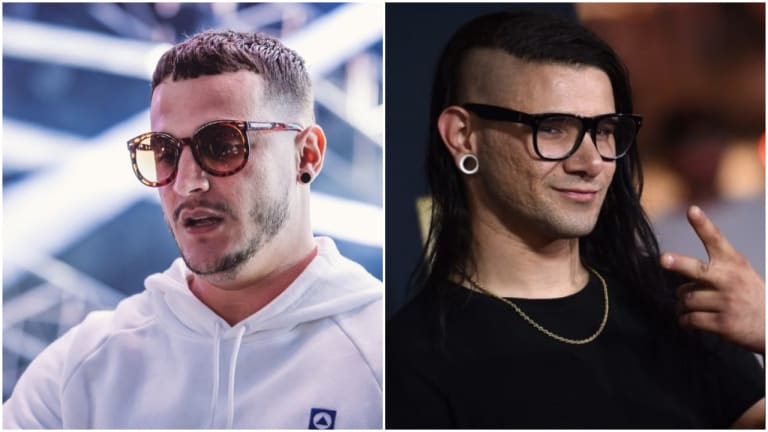 DJ Snake Reveals that He and Skrillex Have Something in the Works
Two EDM heavyweights have united on a track.
It's been quite some time since DJ Snake and Skrillex joined forces on a release. That might change sometime soon if a comment made by the former artist serves as any indicator - but how soon remains a subject of speculation.
An Instagram user with the handle @ricothe1st suggested that such a collaboration might be on the horizon in a comment on one of DJ Snake's posts. Judging by the response from the Parisian hitmaker, he and Skrillex do indeed have a joint endeavor on the back burner.
The two artists previously collaborated on "Sahara," which melded Skrillex's visceral sound design aesthetic with DJ Snake's party-starting style of trap. If their next track is anything like their last, it may well become a staple of festival main stages the world over.
Meanwhile, Skrillex has revealed that he and Boys Noize have a collaborative EP under their Dog Blood project due out later in the month.
H/T: EDMTunes
FOLLOW SKRILLEX:
Facebook: facebook.com/skrillex
Twitter: twitter.com/Skrillex
Instagram: instagram.com/skrillex
SoundCloud: soundcloud.com/skrillex
FOLLOW DJ SNAKE:
Facebook: facebook.com/djsnake.fr
Instagram: instagram.com/djsnake/
Twitter: twitter.com/djsnake
SoundCloud: soundcloud.com/djsnake