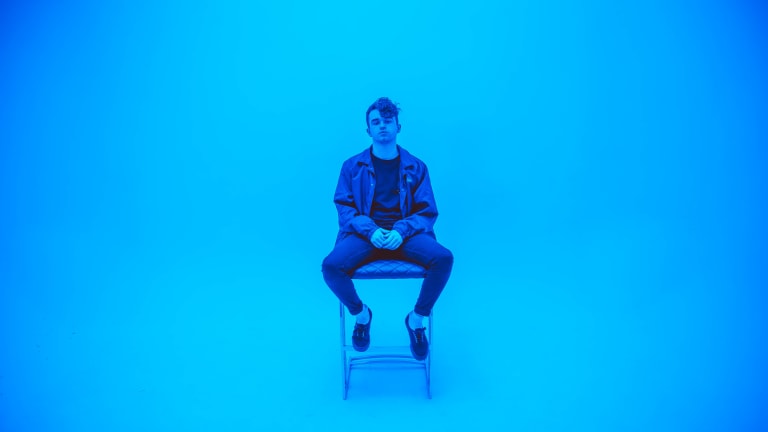 DNMO Releases Final Tracks and Video for New EP, Definition Forbidden
DNMO has delivered a unique and versatile body of work with the EP Definition Forbidden on Deadbeats.
At just 17 years old, U.K. producer DNMO (real name Aiden Morgan) is already making a name for himself as a dynamic and talented producer. Morgan's sophisticated and versatile sound has a foundation in soulful melodies which he strategically pairs with a mixture of catchy indie-pop inspired vocals, sophisticated and funky beats, and crisp yet sometimes gritty sound-design - all while maintaining an organic touch through the use of live instrumentation.
Shortly after establishing himself with a string of attention-grabbing remixes, Morgan found a home at Zeds Dead's Deadbeats label where he released a slew of well-received tracks such as his collaboration with Zeds Dead "We Could Be Kings" as well as the originals "Rogue" and "Do It Better."

Since the beginning of 2019, DNMO has been teasing listeners with singles from his new EP, Definition Forbidden, such as the upbeat "Sick Of You" with Sub Urban and the dark, mysterious "No Way Out" with Noy Markel. Now that we have the full EP it's clear that DNMO saved his two most twisted and indulgent tracks for last.
Accompanied by a sinister music video, "Definition Forbidden" begins innocently enough with the welcoming and breathy vocals of Bijou Dream, but the song quickly takes on a darker and more devious tone. DNMO blends funky instrumental breakdowns with his signature sonic grit, the combination serves as a great contrast to the delicate vocals. "Definition Forbidden" is a highly versatile title track that gives us a bigger glimpse at what DNMO has to offer.
The final track, "Olifant," closes things out with a bang. It's the only purely instrumental track on the EP and DNMO takes full advantage of the opportunity to showcase his own production - and what a show it is. From a slow and steady build into a raging inferno, "Olifant" completely retains the signature funky style DNMO brings to all of his compositions while also unleashing a heavy roar of sound that alternates between a punchy, throaty growl and what seems to be someone violently shaking a demonic cash register... in a good way.
Stream or Download Definition Forbidden today.
FOLLOW DNMO
Facebook: facebook.com/iamdnmo
Instagram: instagram.com/iamdnmo/
Twitter: twitter.com/dnmomusic
Soundcloud: soundcloud.com/iamdnmo

FOLLOW DEADBEATS:
Website: deadbeatsofficial.com
Facebook: facebook.com/deadbeats
Twitter: twitter.com/deadbeats
Instagram: instagram.com/deadbeats
Soundcloud: soundcloud.com/deadbeatsrecords