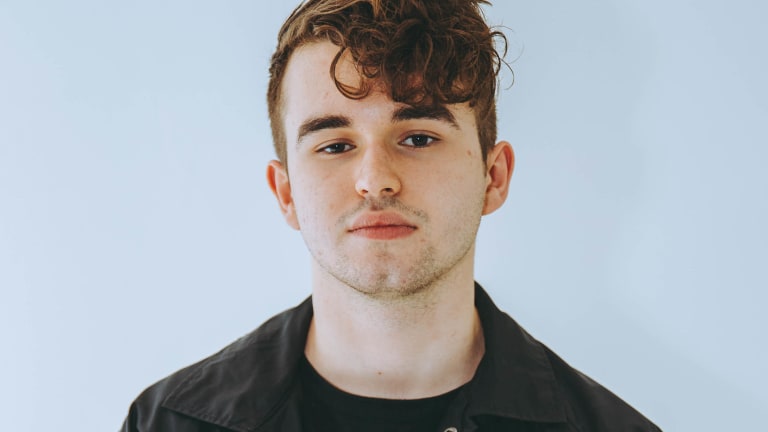 DNMO Teams Up with Sub Urban for Infectious "Sick Of You"
The producer returns on Deadbeats for another forward-thinking release.
After a fairly long period of silence, fresh talent DNMO just released his latest joint: "Sick Of You" with long-time collaborator Sub Urban. 
Out via Zeds Dead's Deadbeats imprint, this isn't the first time the legendary duo has worked together with the producer (real name Aiden Morgan). They took Morgan under their wing over a year ago, collaborating with him on heavy-hitting "We Could Be Kings" featuring Tzar, and allowing him to make his U.S. debut in 2018 at the iconic Red Rocks Amphitheatre, making him the youngest electronic artist to perform there.
"Sick Of You", apparently the first single out of an upcoming EP, proves to Morgan's fans that their wait was worth it, as it marks one of the producer's most interesting releases to date. Ironically enough, lyrics such as "I'm sick of our voice, sick of your face" support an uplifting beat that sounds as exciting as it is nostalgic. High-tempo, textured drum work dominates the release, as synths and gritty bass jump in and out, inflicting a hectic feeling. 
Underground Vibes | 084
sleepy benjamin, DEON, Tomatow and more are featured in this week's installment of "Underground Vibes."
DNMO's hip-hop and rock influences have helped him stand out from the crowd, and spread his unique take on bass music like wildfire. The 17-year-old artist's 2017 collaboration with KRANE played a major role in his rise, as he closed off 2018 having released a lot of forward-thinking music and toured through the US with Ghastly and Ookay. 
Stream or download "Sick Of You" by DNMO and Sub Urban across platforms here.
Follow DNMO
Facebook: facebook.com/iamdnmo
Instagram: instagram.com/iamdnmo/
Twitter: twitter.com/dnmomusic
Soundcloud: soundcloud.com/iamdnmo