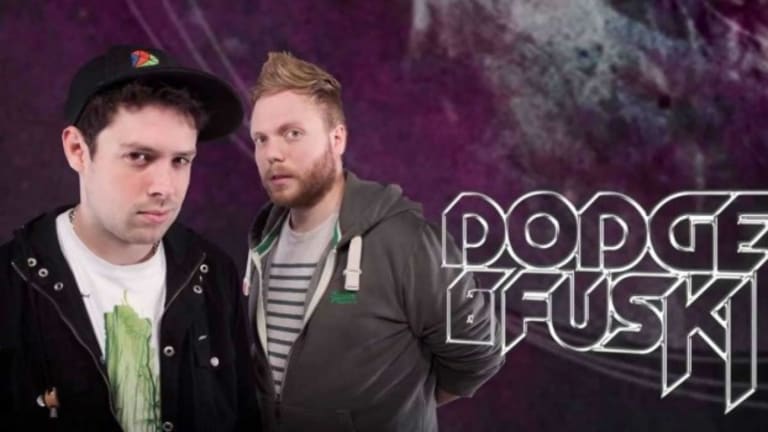 ICYMI: DODGE & FUSKI UNLEASHES 'ALL KILLER NO FILLER' EP
Get your headbang on.
Bassheads rejoice! The "All Killer No Filler" EP, released last week through Disciple Records, marks the return of Fuski!
Chris (Fuski) left in 2012, on mutually peaceful terms, to devote more time to his family. Meanwhile, Rob (Dodge) has maintained the DnF brand on his own, creating hard-hitting dubstep that the duo was known for, while also briefly experimenting in glitch hop. Recently, he has also expanded into producing bass house, under the Jvst Say Yes moniker.

With 4 songs coming in at under 13 minutes, the new DnF EP stays true to its title. It's relentless, grimy and aggressive, all killer no filler. While many wish Fuski was featured on the entire EP, his only collaboration is the aptly titled "Comeback." It's the most well received track, and deserves the attention it's getting, since it marks a return to the original DnF alien sound, with a soundscape that plays on their iconic hit "Python."
Dubstep legend 12th Planet makes a feature on the EP, in "Big Riddim Mariachi." This song marks the third addition to the "Big Riddim" series - the first two being "Big Riddim Monsta," released in 2015, and "Big Riddim Martian," released in 2016. 12th Planet has collaborated on all three songs, and although pitched up so it's hard to tell, he's actually on the vocals for this one! While fans may feel it cannot compare to the classic "Big Riddim Monsta," it's another playful and hilarious inclusion to the series.
The last 2 tracks take influences from the recently rising "riddim" trend - a minimalistic subgenre of dubstep. While they don't stay completely true to the style of riddim, the wonky, wet and bouncy synth-work definitely points towards it. Not to mention, one of the tracks is titled "1-800-Riddim!" The final track, "Flat Line," features rap vocals from UK grime group Virus Syndicate, that adds an extra burst of energy to the already powerful song.
Hopefully this isn't the last we see of Fuski, as Comeback was a throwback to the golden age of Dodge and Fuski, and something headbangers would be looking for more of.