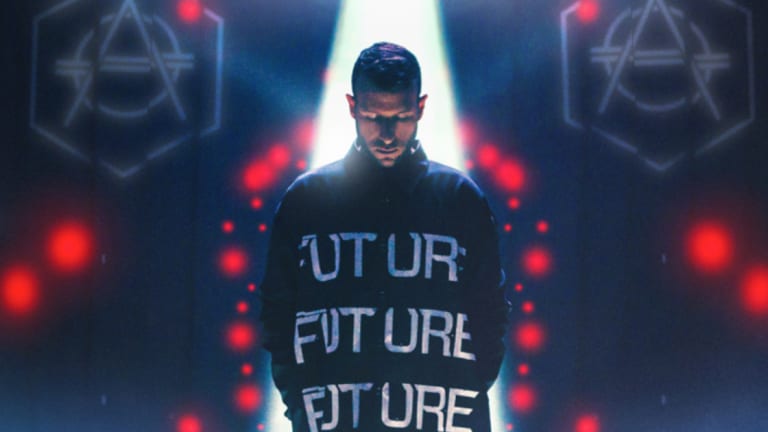 Don Diablo Drops Sophomore Album 'Future'
After ten years, Don Diablo finally releases a new album and it's everything we've been waiting for.
Future house's founding father, Dutch DJ Don Diablo just released a new album on his record label Hexagon, and it's possibly his best work yet. With its sixteen emotionally impactful tracks, Future is the epitome of a great motivational speaker guiding its listeners through heartbreak and loss while offering hope and acceptance.
Ranging from future house to future pop and blending his old and new sound, Future not only takes us on our own musical journey, but also gives us an inside look at Don's personal and creative journey as well. It may have taken several years to make, but it's very apparent that Don poured his heart and soul into this record and it's no wonder it took as long as it did. 
"These last few years have been quite a journey for me on all levels. I had to fight many demons on a personal level and rediscovered myself as an artist in the process. I never thought I would end up where I am today, but on my journey I have learned and experienced many things that I have (subconsciously) used while working on this album."
Diving right into this futuristic musical voyage, the album starts off by tackling heartbreak with a soothingly chill track about fixing a relationship. Featuring Australian indie artist Mike Waters, "Back To Us" is the perfect start to this motivational record. 
Heartbreaking situations are hard to cope with and finding yourself again after them can be even harder. "Everybody's Somebody" clears away all of those dark and depressing clouds from our heads with some powerfully positive lyrics that'll be sure to boost your self-esteem and confidence.
"This single is an anthem for those who are searching for their identity and the statement is simple: everybody's somebody, nobody's nobody. Life is not about what others expect you to be, or what you feel you might never achieve, it's about accepting who YOU truly are and being proud of your own personal achievements." 
From here to the penultimate track of the album, every song feeds off of these positive vibes with a mix of feel good pop sounds and warm synths while including some vocoder effects that keeps it all in that cool futuristic theme. 
"Put It On For Me," with its delectably deep and soulful sounds, teleports us to a dance floor where Nina Nesbitt's mesmerizing vocals wrap around us like a warm fuzzy blanket after a stressful day. 
The next track's vocalist was actually introduced to Don when his mom showed him UK talent Calum Scott's moving rendition of Robyn's "Dancing On My Own" on Britain's Got Talent. "Give Me Love" couldn't be as uplifting and full of high energy without his extraordinary vocals. And it's no surprise that it's the catalyst to the album's more hopeful outlook about love.
"Higher," featuring rising Australian singer Betty Who and her unique vocals; current fan favorite "Take Her Place," featuring up and coming rock and electropop band A R I Z O N A; and "Head Up," another powerful feel good song featuring James Newman, all capture that happy-go-lucky feeling you get when you find someone special who supports you and motivates you to keeping looking forward.
When describing this beautifully soulful track, Don said "Bright Skies" was a "true labour of love," having gone through twenty-five different versions until he finally choose the one that truly complimented Miles Graham's vocals. Not only did the track come together nicely, it also brings together all of the album's themes of heartbreak, loss, hope and acceptance and shifts the album to a more reflective mood that encompasses these key themes. 
Having a 90's hook with a classic house vibe, "Found You," yet again featuring BullySongs, fuses Don's old and new sound and sheds a positive light on loss and heartbreak. Its warm piano build-up evokes both the bliss of genuinely loving someone, whether that be family, friends or significant others, and the fear of losing them. Love can be both a wonderful and terrible thing. 
The next track continues with this mood of loss by looking back on the past and old memories. In the early days of its creation, "Reflections" was a remix for another act, but Don reworked it and turned it into the festival track it is today. It's also one of the three songs that Don's vocals are featured in, which is part of the reason why this album is very personal to him. 
"You Can't Change Me" is another uplifting track about acceptance and being yourself. Its energetic drops and melodies perfectly accompany vocals and lyrics that exude self-confidence. 
The album's most magical and feel good track, "Don't Let Go," featuring Holly Winter; Don's intensely emotional electronic cover of Adamski and Seal's 90's song, "Killer," featuring Dave Thomas Junior's chilling vocals, and a trap inspired track with huge bassy drops, "People Say," featuring Paije, all combine those different themes and showcase Don's versatility and exploration of different genres. 
The two remaining tracks, and also the other two of Don's personal songs, bring the album into a much serious and massively powerful tone. You can't get any more raw emotion than the track that really helped Don open up both personally and creatively. Not long after losing someone really important to him, Don wrote and recorded "Satellites." Its bass and drum rhythm and emotional vocals paints a picture of an idea Don was exploring while creating this track: loved ones shooting up to the sky to watch over those they hold dear.
"Echoes," is a special version of the title song of a science-fiction film that Don wrote it for and it's what some say is "the purest Don Diablo record on the album." It creates a beautiful and dreamy atmosphere with its resounding vocals and tranquil sound. And with sampling part of John F. Kennedy's 1961 speech to Congress about going to the moon, the track really ends the album on a hopeful note.
Don Diablo really did a remarkable job with Future and truly created an album that will resonate with all of its listeners. So if you haven't yet, be sure to listen to the album in its entirety and take that worthwhile futuristic musical voyage that is Future. You can buy or stream it here. 
Follow Don Diablo: