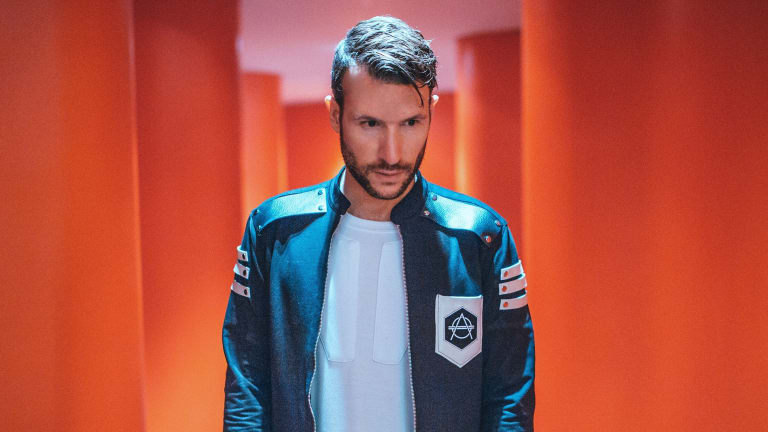 Don Diablo Enlists Jessie J for Uplifting Single "Brave"
Don Diablo is back with a radio-friendly collaboration.
Don Diablo just teamed up with pop singer Jessie J for uplifting single "Brave." The collaboration marks the house giant's third single for 2019, following club-oriented "Fever," on which he worked together with long-time HEXAGON signee CID. 
"Brave" carries a clear, positive message that is reinforced by the production and truly shines through Jessie J's lyrics. Don Diablo (real name Don Pepijn Schipper) opted for a more towards a mellow, radio-friendly direction with the single. He supports the vocals with soft synth arps and piano that switch into punchy chord patterns in the chorus, driving the uplifting house beat while Jessie J offers inspiring lyrics and a dynamic performance. 
"Sometimes, you just need an extra push to have more courage in life and more courage to chase your dreams or to simply stand up for what you believe in," said Schipper when asked about the single. "I had always wanted to work with Jessie, but I also know she doesn't often feature on other people's records. So, it felt like I needed to wait for the right moment. 'Brave' was that moment. I simply couldn't imagine anybody else bringing across the message of this song better than she could."
In recent years, Don Diablo has been one of the most dynamic forces in dance music. His 2015-founded label HEXAGON regularly supports up-and-coming talents, while he has collaborated with Steve Aoki, Alex Clare, Gucci Mane, Nate Dogg and more. 
Follow Don Diablo
Facebook: facebook.com/OfficialDonDiablo
Instagram: dondiablo.com
Twitter: twitter.com/DonDiablo
SoundCloud: soundcloud.com/dondiablo