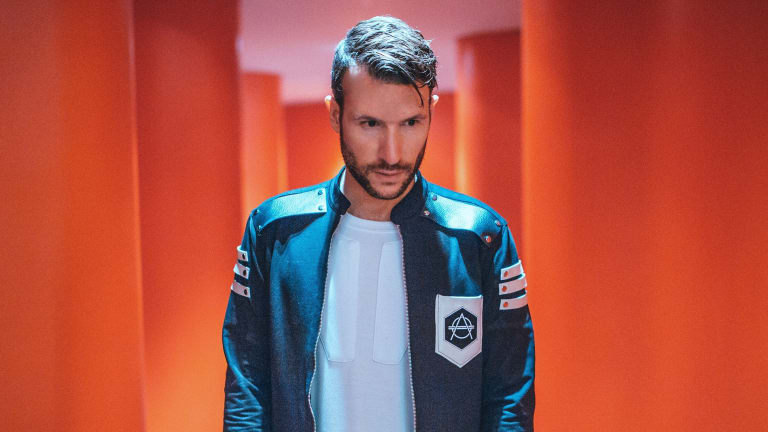 Don Diablo & Jessie J's Collaboration "Brave" Gets a Music Video
Don Diablo and Jessie J harness the power within.
Don Diablo and Jessie J's recent collaboration "Brave" is now the subject of the future house producer's new music video depicting both stars harnessing the power within.
Like many of dance music's biggest names, Don Diablo has parlayed a slew of collaborations with mainstream vocal talent to get to this point. The HEXAGON label head has recent collaborations with Kiiara, Gucci Mane, Nate Dogg, and more all within the last year. For his third single of 2019, Diablo continued the trend, this time enlisting Jessie J for a poppy, anthemic collaboration, "Brave."
While the tone of the song seems uplifting, certain elements of the music video raise questions and speculation as to whether there exists a deeper messaging behind it. Most notably, near the end, Jessie J appears to leave Don Diablo's embossed jacket near a headstone also bearing his name and moniker. On one level, this metaphorical "death" seems to stand as testament to the emotional bravery and fortitude it takes to get through trauma alone, but we can't help but wonder if there's even more meaning behind the depiction. 
With Don Diablo performing many of the world's biggest festivals in the coming months, it's a good indication fans shouldn't fear, and there will likely be more music on the way from the future house star. Watch the video for yourself, and stream Don Diablo and Jessie J's "Brave" here.
FOLLOW DON DIABLO
Facebook: facebook.com/OfficialDonDiablo
Instagram: dondiablo.com
Twitter: twitter.com/DonDiablo
SoundCloud: soundcloud.com/dondiablo