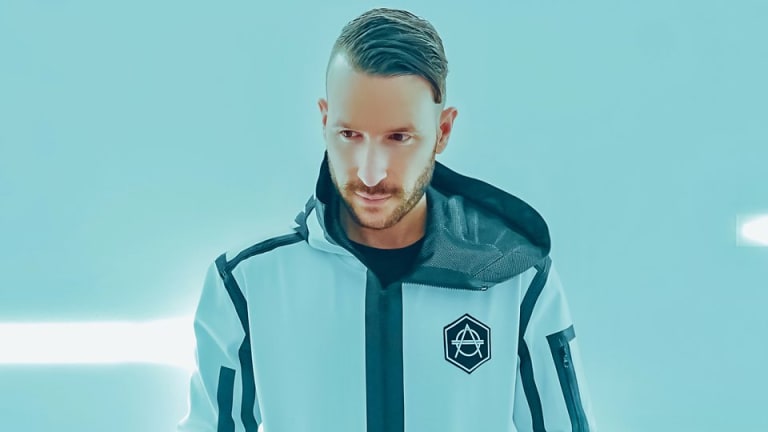 Don Diablo Releases Music Video for "The Rhythm"
The virtual reality inspired video accompanies the 100th release on Don Diablo's HEXAGON label.
In celebration of 100 releases on Don Diablo's HEXAGON label, the producer and DJ decided to offer up one of his unreleased tracks as a surprise to fans. The new song is called "The Rhythm," and the video has been released. 
"After four years I am proud to reach 100 releases on my HEXAGON label. For the 100th release we wanted to do something special so we decided to release one of my secret DJ weapons as a surprise for the fans," said Don Diablo. "I always wanted to merge my trademark piano sound with ragga vocals so I could create a big clash between classic and futuristic house Hexagon style sounds to combine old school vibes with forward thinking sounds."
The video is a visual feast, showcasing some cool virtual reality themes and impressive effects. It accompanies "The Rhythm" perfectly, blending those futuristic house notes with an energetic and exciting visual experience. 
"The Rhythm" is the 100th release on HEXAGON, and will be followed by the release of a new remix on July 5th. The track and artist name for the remix are still a mystery.
H/T: DJ Mag
FOLLOW DON DIABLO:
Facebook: facebook.com/OfficialDonDiablo
Twitter: twitter.com/DonDiablo
Instagram: instagram.com/dondiablo
SoundCloud: soundcloud.com/dondiablo