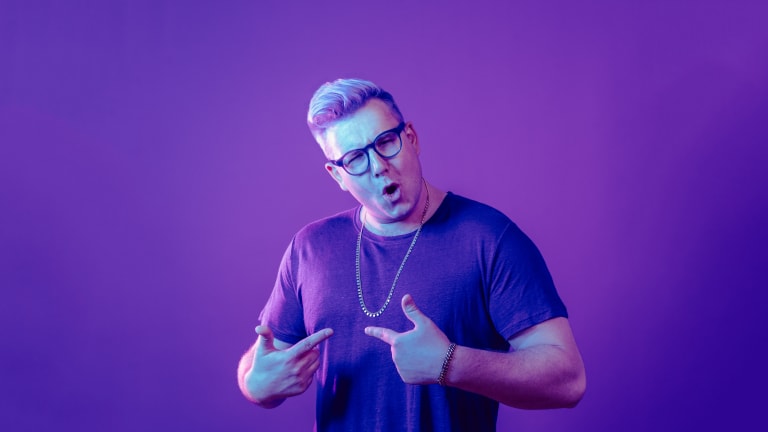 Dr. Fresch Launches Prescription Records with The Remedy: Volume 1
Dr. Fresch inaugurates his G house and electro-focused label Prescription Records with the debut compilation.
In partnership with Insomniac Music Group, Dr. Fresch's brand new record label, Prescription Records, has just debuted it's very first release. The wonderfully curated nine-track compilation titled The Remedy: Volume 1 features 12 highly talented artists such as Dr. Fresch himself as well as BIJOU, TYPE3, Tony Romera, Gerry Gonza and more.
Long recognized as a trendsetter and leading tastemaker in the world of G house, Dr. Fresch has now taken a definitive "next step-up" from showcasing his favorite new music in his live performances. He now has the ability to grant these talented artists a platform to amplify their brands and share their music with the world.

In Dr. Fresch's own words:
"Prescription Records is, in every sense, an extension of my artist brand as Dr. Fresch. I'm working with new artists whose music not only fits my style as a producer and DJ, but new artists who I see developing truly groundbreaking sounds in 2019. The bar is set so high for electronic music at the moment; I'm searching to find and promote producers whose sound design is absolutely unique yet still dance floor accessible. The Remedy Vol. 1 is a cohesive project that showcases the label vision from a dozen different artists. These producers pull elements of G house, bass house and electro to solidify a sound I've been developing for years - that's 'The Prescription'."
Long before he even fully developed his artist brand, Dr. Fresch began his music career in 2012 with the launch of his former label, the indie dance imprint Prep School Recordings - where he launched debut EPs from artists like Louis The Child, SNBRN and Loud Luxury.

Following the launch of Prep School, Dr. Fresch began his career as a touring artist after winning Insomniac's Discovery Project competition in 2013. Dr. Fresch went on to release music on prominent dance labels including OWSLA, Ministry of Sound, and Insomniac Records.
His mix series aptly called "The Prescription" on Sirius XM is now on its 58th installment.
The Remedy Vol. 1 is available to stream, download, and purchase, here.
FOLLOW DR. FRESCH:
Facebook: https://www.facebook.com/Dr.Fresch
Twitter: https://twitter.com/DrFresch
Instagram: https://www.instagram.com/drfresch
SoundCloud: https://soundcloud.com/drfresch