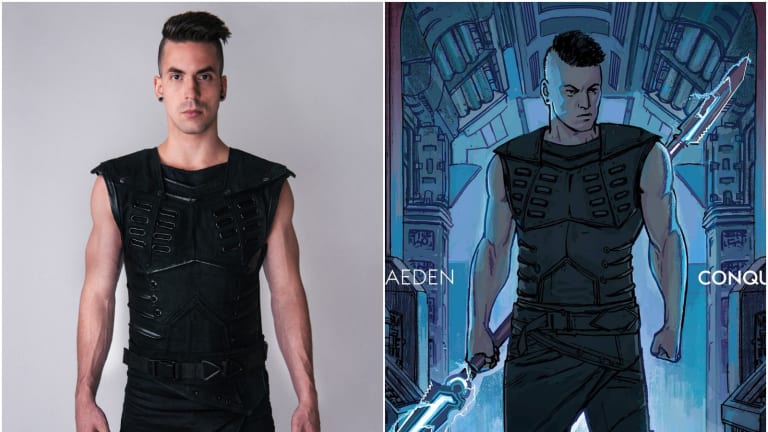 Draeden Releases Monstrous Debut EP, Conquest, on Kannibalen Records
A masterclass in gut-punching, cinematic bass, Draeden's Conquest marks a triumphant debut EP.
Hot on the heels of his official remix of Sullivan King's "Run For Your Life," Draeden returns to Kannibalen Records for his debut EP, Conquest. A four-track offering jam packed with roiling, tumultuous bass and a dizzying array of vibrant instrumentation, the producer's Conquest is a masterclass in the hybridization of classically oriented compositions, acoustic instrumentation, and absolutely ferocious sound design. 
A testament to the versatility of both Draeden as an artist and the Kannibalen brand as a whole, Conquest maintains a cohesive, highly cinematic flavor while simultaneously exploring a vibrant range of sounds, styles, and emotions. Intricate grooves are interwoven with a sinister sci-fi aesthetic, lending the track a distinctive, often terrifying mystique. Conquest brings to mind visions of an evil robot army marching towards the last bastion of mankind, leaving the listener to wonder, "will humanity survive beyond Draeden's Conquest, or will the 'The Troops' bring about the 'Dark Skies' of extinction?"
An excellent first offering from the newest Kannibalen signee, Conquest delivers a brutal dose of bombastic, film-ready bass that will have you reeling and begging for more.

Stream or download Conquest today.
FOLLOW DRAEDEN:
Facebook: facebook.com/DraedenOfficial
Twitter: twitter.com/draedenofficial
Instagram: instagram.com/draedenofficial
SoundCloud: soundcloud.com/draedenofficial