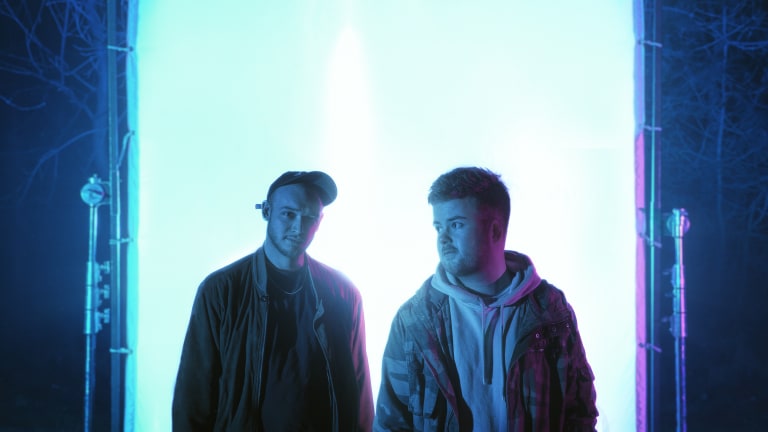 DROELOE present "Looking Back", First Single Off Their Upcoming "The Choices We Face" EP
The guys poured their hearts into this one!
Ever since DROELOE burst into the scene a couple years back, they've shown immense focus and consistency; marking only some of the reasons behind their massive success. The bitbird signees - producer Vincent Rooijers and visual designer Hein Hamers - always managed to turn heads with their melodic, textured and extremely well written productions, that repeatedly showcased a sense of progression, a desire to evolve. 
During an immensely successful and busy 2018, DROELOE are gearing up for the release of their sophomore EP The Choices We Face, out on August 7th on bitbird, as well as their first headline tour this Fall. "Looking Back" is the title of the EP's leading single, and it's definitely among their best work yet.  
Mellow plucks introduce the track before Vincent's voice takes over. His radio-ready hooks take the listener off guard and lead to a series of unique drops, utilizing DROELOE's signature heavy bass, gritty synths and layers of melodic elements, that seamlessly blend together into a colorful result. 
The idea for "Looking Back" came about a while back when Vincent was in LA and met another artist in the Trap Nation creative house:
"For some weird reason we've never met before and we just started talking and it inspired us to create a track. But it was really late at night so we didn't record a good version of his voice. So the next day when he was gone I was like, 'fuck it I'll try it myself'. When I started doing it, I thought 'yo this could actually be something' and that's how this came about. I found out that I really enjoy singing now, so that was nice. Conceptually this track is like reminiscing over the whole roller coaster ride that has been the past year and mostly appreciating the people that helped you get through it and the hard times. The people who you are happy are part of your life." 
Stay tuned for the release of DROELOE's The Choices We Face EP and their upcoming headlining tour. 
Follow DROELOE: 
Facebook: https://www.facebook.com/droeloemusic
Instagram: https://www.instagram.com/droeloemusic/
Twitter: https://twitter.com/DROELOEMUSIC
Soundcloud: https://soundcloud.com/droeloemusic