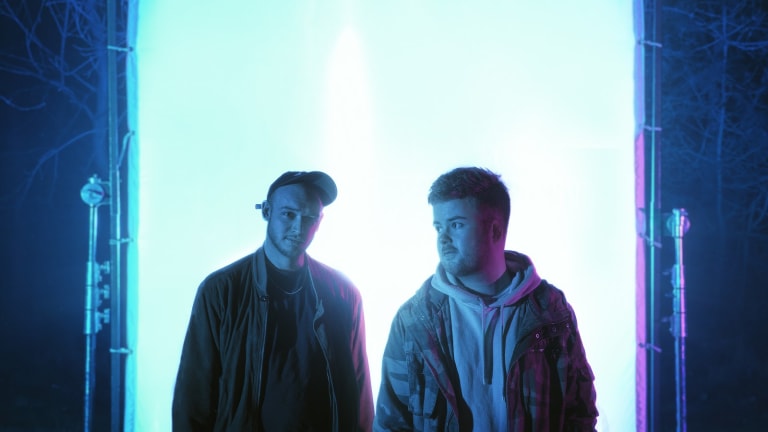 DROELOE Releases Catchy First Track of the Year, "Only Be Me"
DROELOE does it again with yet another bitbird release that you'll have on repeat.
At the beginning of the month, the duo behind DROELOE, Dutch producer Vincent Rooijers and visual designer Hein Hamers, released an addicting future bass/electronic track that has more to it than meets the eye. 
On the surface, "Only Be Me" combines the DJ duo's signature percussion-heavy sound with a beautiful echoey one strum guitar. And altogether the song finds a perfect balance with all of its eclectic sounds and soothing vocals.
However, the track takes a deeper meaning when it comes to the lyrics. As seen in the cover art with their branded skull being inside a covered glass box, the concept of masks come into play. 
Whether it's our social media presence or our real selves, we all wear different masks. And oftentimes it's easy to think that putting on a front is the only way to succeed. "Only Be Me" gives commentary on this idea of pretending to succeed in order to survive and reassures us that it's okay to shed the mask around people who really care about us.
On the song Rooijers and Hamers say that it's about:
"Finding someone, something, or someplace where you truly feel like you can be comfortable being yourself is a beautiful thing. But of course, life isn't really like that and apart from a few special exceptions, it's hard for most people to feel that way. This track is about that feeling and about that special someone that gives it to you."
In March, DROELOE will embark on their second solo North American tour dubbed after their 2018 EP, The Choices We Face. Supported by kidwaste, Fytch and Tails, it'll surely be one epic trap and electronic show. Grab your tickets here.
Follow DROELOE:
Website: droeloe.com
Facebook: facebook.com/droeloemusic
Twitter: twitter.com/DROELOEMUSIC
Instagram: @droeloemusic
Soundcloud: soundcloud.com/droeloemusic