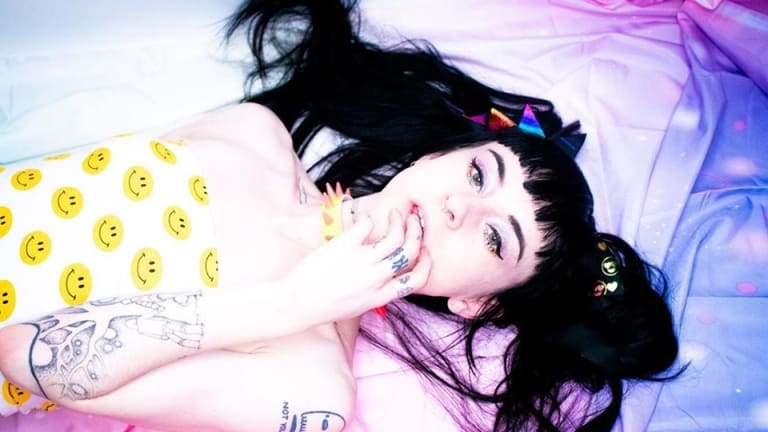 Ducky Releases Banging New EP, Optimism
The energetic release contains four brand new tracks.
L.A.-based producer and DJ Ducky has been releasing a steady stream of new music lately, including single "A Place To Rest" on Deadbeats and her remix of pls&ty's "Run Wild." Now, the talented producer is back with a brand-new, four-track EP, Optimism.
Optimism is a high-energy release with elements of electro house, trap, progressive house, and more. Ducky puts her own unique flavor into each track, with leadoff track "The Only One" kicking things off in a big way. The almost fidget house-leaning drop section doesn't mess around, cranking the EP up to 10 right off the bat. 
"Glue" would be right at home played out at a late '90s rave, but is still a very forward-thinking track. The uptempo four-on-the-floor sections segue perfectly into the emotional vocal bits and breakdowns. "Stable Heart" builds on that vibe as well, but plays more like late 2000s blog electro on steroids. 
The closer, "My Flower, Your Garden," has eurotrance-inspired sections that are bound to bring out nostalgia in listeners before the powerful and fidgety drop hits. Optimism is all over the place musically, yet completely cohesive as a release. 
As far as the lyrical content goes, Optimism is a very apt title. In Ducky's own words: 
"This is an EP about falling in love when you're not sure you're ready to, when you didn't plan to, when you're still broken. It moves through that process in order, from facing that damage head on, tearing yourself open anyways, and feeling the rewards of intimacy and softness with another person. It's about knowing that you can, in fact that you will, at some point, be hurt by this person - even if it's inadvertent - and saying fuck it, I believe that I can grow with them. I believe that this time could be different… that it could lead to something new, something blissful, something worth risking my heart for."
Optimism is a fresh new collection of tracks from Ducky that are undoubtedly going to ignite dance floors, but are just as suited for home listening. The skilled producer showcases her impressive talent with the EP, and adds to an already impressive catalog. 
Optimism is out now and can be found here.
FOLLOW DUCKY:
Facebook: facebook.com/quackhouse
Twitter: twitter.com/QUACKHOUSE
Instagram: instagram.com/quackhouse
SoundCloud: soundcloud.com/ducky