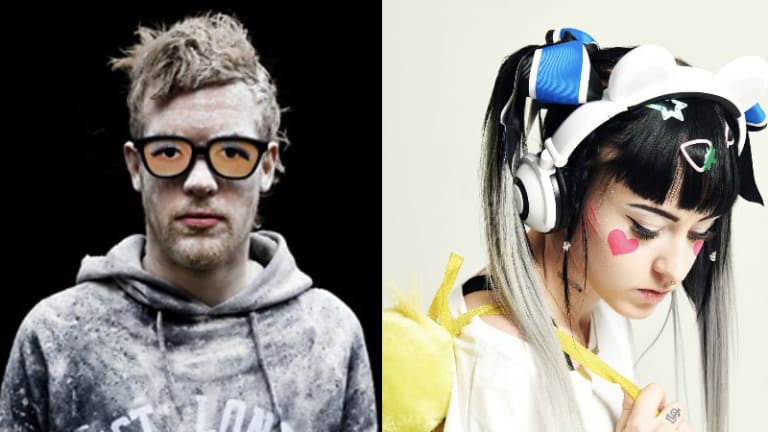 Ducky and Rusko Drop Upcoming Collab at Sound-Bar
Ducky and Rusko's collaboration saw the light of day in Chicago.
You might not expect Ducky or Rusko to produce hardstyle on their own time, but when they met up in the studio that's exactly what came out. Now they've tested out their collaboration live. During Rusko's set at Sound-Bar in Chicago last night, he dropped the raucous tune on his unsuspecting audience.
As can be seen in a clip tweeted by EDM Identity writer Bryan Trotter, Ducky (real name Morgan Neiman) accompanied Rusko (real name Christopher Mercer) onstage last night. What couldn't be heard in the clip previously shared from their studio session was the sultry vocal by an as-yet-unnamed singer.
Neither Ducky nor Rusko have revealed a title or release date for their collaboration at the time of writing. The latter artist continues his tour with a performance tonight at Bass Country Winter 2019 in Grand Rapids, Michigan. The former is slated to DJ at Shaky Beats in Atlanta, Georgia on May 10th.
FOLLOW RUSKO:
Facebook: facebook.com/ruskoofficial
Twitter: twitter.com/ruskoofficial
Instagram: instagram.com/rusko
SoundCloud: soundcloud.com/rusko
FOLLOW DUCKY:
Facebook: facebook.com/quackhouse
Twitter: twitter.com/quackhouse
Instagram: instagram.com/quackhouse
SoundCloud: soundcloud.com/ducky