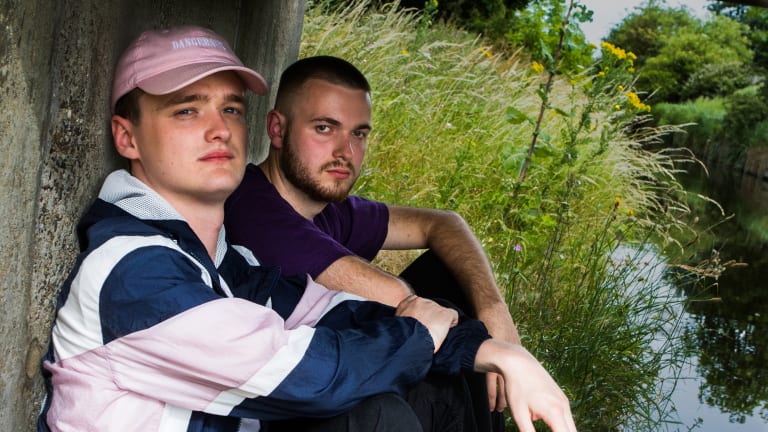 Duke & Jones Unveil Exclusive Mix for 1001 Tracklists Following Release of Yellow Claw Remix
Duke & Jones remixed Yellow Claw's "Break Of Dawn" and follow it up with an exclusive mix of 1001Tracklists' Spotlight Mix series.
Manchester duo Duke & Jones have had an extremely productive year thus far. They've released three singles ("Synthetic," "Delusions," and "Surrender") and the Paradox EP with Yellow Claw's Barong Family imprint, not to mention three top-notch remixes for Louis The Child, Dillon Francis and Alison Wonderland and Yellow Claw. 
Following up their milestone Barong Family EP release, it's a very logical progression for Duke & Jones to try their hand at remixing the legendary Dutch DJ and production duo (and Barong Family label-bosses) Yellow Claw. As their most recent release of 2019, the wonky, bass-heavy monster of a remix for Yellow Claw's "Break of Dawn" continues with the instantly recognizable musical aesthetic we've come to expect from the duo. A minimalist approach accented with wonky sound design and a distinct U.K. bassline influence is the name of the game, and a dark, driving energy puts the icing on the cake. 
In recognition of the meteoric rise that Duke & Jones have experienced thus far in 2019, 1001Tracklists reached out to showcase the duo in their exclusive and widely distributed Spotlight Mix Series. It's a high honor offered only to the most talented and influential rising DJs in the world, and Duke & Jones have risen to the challenge by putting together a masterful mix of the best, brightest, and most exciting new records. 
From a variety of the best Duke & Jones tracks to some of the top releases from internationally respected EDM labels such as Disciple Records, Circus Records, UKF, Deadbeats, Bitbird and Mad Decent, the Duke & Jones Spotlight Mix is a veritable who's who of the contemporary bass music scene. 
Give Duke & Jones' 1001Tracklist Mix a listen, and Stream or Download their remix of Yellow Claw's "Break of Dawn" today.
FOLLOW DUKE & JONES:
Facebook: bit.ly/Duke-JonesFB
Instagram: bit.ly/Duke-JonesIG
Twitter: bit.ly/DukeJones-TW
SoundCloud: bit.ly/DukeJones-SC
FOLLOW YELLOW CLAW:
Facebook: facebook.com/yellowclaw
Twitter: twitter.com/yellowclaw
Instagram: instagram.com/yellowclaw
Soundcloud: soundcloud.com/yellowclaw