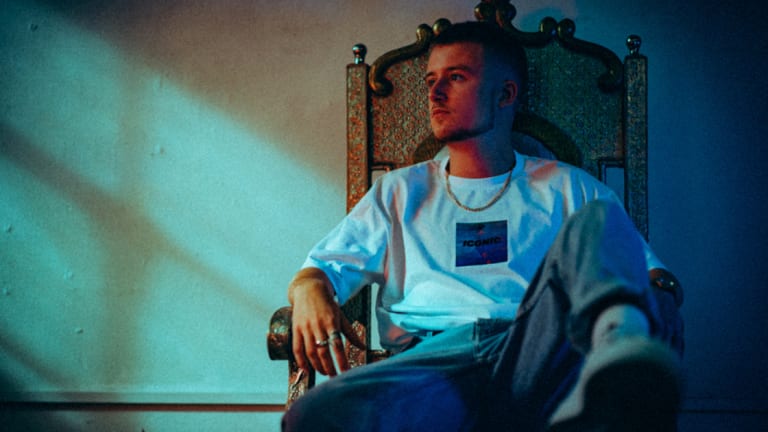 Duskus Outdoes Himself with Final Single of 2018, "Where To Go"
After releasing tons of music, Duskus closes out the year with a bang.
This year has been an especially good year for 21 year-old Simon White, better known as one of bitbird's rising stars, Duskus. Back in May he released his debut EP, cute, featuring three amazing tracks - one of those being the popular San Holo collaboration, "Take Me Home." Since then the album has amassed over two million streams, but the success of his EP isn't the only thing that's made 2018 great for the young DJ. 
White has garnered much attention for his single and collaboration releases too. His first single of the year, "Easy," saw him work with bass DJ graves. Currently one of both artists' most popular songs, the track is the perfect combination of graves' bass sound with White's characteristic resonating ones.
In September, San Holo released his own debut album, album1, and it came to no surprise that White popped up on the track list. Their second collaboration together, "forever free," is one of the album's most popular tracks and, after hearing "Take Me Home," it comes as little surprise.
Not too long after that, White released his single, "Longtime," in which he experimentated with using his own vocals. Showcasing more of his skill at inducing emotions, he told us in an interview that it's the "second more 'housey' track" he's released and that it "reflects the future sound." 
And as promised, his most recent and this year's last release, "Where To Go," is a testament to that. The uplifting track has that same house vibe as "Longtime" with its simple palette of sounds and choppy vocals, yet it's also something entirely different -and in a good way. 
With its blend of infectious groovy drops spaced between captivating and breathtaking lulls, "Where To Go" retains everything that makes up Duskus while being minimal. Inspired to challenge himself, White explains, "Most of the music I make is normally very full on; I wanted to see If I could make something different but still keep it Duskus. I think this worked."
As with the end of every year, we ask ourselves something similar to "where to go." For White, it's continuing to move upwards in his career and, most recently, embarking on his first tour ever as an opener for San Holo's album1 North American tour. 
Follow Duskus:
Facebook: facebook.com/DuskusOfficial
Twitter: twitter.com/OfficialDuskus
Instagram: @duskusofficial
Soundcloud: soundcloud.com/duskus