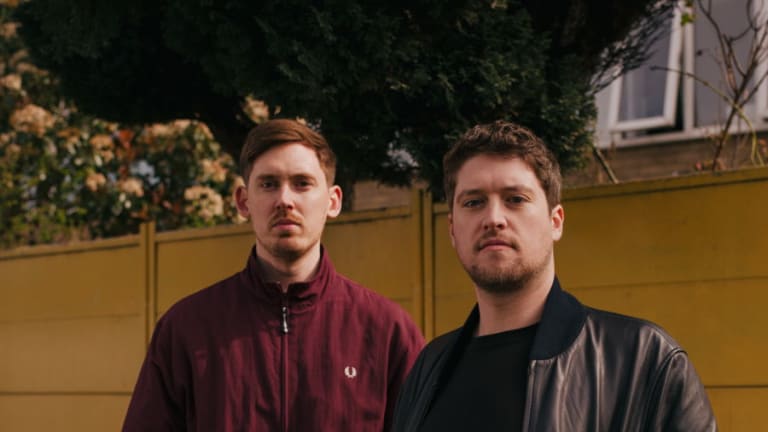 Dusky Announce First Single 'Amongst The Gods' Off New EP And North American Tour [Listen]
15 Dates: LA, Chicago, Brooklyn, Austin, Miami, San Fran, + More
Dusky present their first original productions of 2018 in the five-track Aset Forever EP and announce their return to North America for a 15-date tour. They released their lead track 'Amongst The Gods' for us today.
Aset Forever is named in tribute to Jan Francis, a friend of Nick & Alfie who tragically lost his life late last year. Founder of the ATG graffiti crew and School Records (alongside Loefah) - Jan was responsible for Dusky's first London gigs both at ATG Warehouse parties and their Staunch residency at Corsica Studios.
This beautiful tribute shines brightly in the vibe of the new single. It's ethereal grooves, breakbeat house rhythms, and sunrise melodies make you want to smile and dance your heart away. 
We're transported to a 90's warehouse with this new track and I wouldn't want to be anywhere else. 
The EP swiftly moves onto 'The Ace' - Striking at 130 BPM, 'The Ace' is a hard hitting surge of twisted sonics and clipped rave samples. A dark slab of warehouse tech, 'Staunch' follows, with rolling Reese basslines, 'ecstasy' samples and eerie sci-fi chords.
The second half of the EP sees Dusky take things deeper. 'Angles' is a blissed out wash of Detroit techno stabs and vintage house textures, before 'The Captain' rounds off the EP with punchy Italo basslines and icy synths. 
The 'Aset Forever EP' is available to pre-order before release on the 14th September.
A1. Amongst The Gods
A2. The Ace
A3. Staunch
B1. Angles
B2. The Captain
Check out the 17 Steps bosses while they're on their North American Tour. 
Dusky 2018 North America Tour
9.29 - CRSSD Festival, San Diego CA (Tickets)
10.04 - TBD, Austin TX (Tickets)
10.05 - Kinda Super Disco, Houston TX (Tickets)
10.06 - It'll Do, Dallas TX (Tickets)
10.12 - Coda, Toronto ON (Tickets)
10.13 - Space, Miami FL (Tickets)
10.25 - No Vacancy, Portland OR (Tickets)
10.26 - Sound, Los Angeles CA (Tickets)
10.27 - The Midway, San Francisco CA (Tickets)
11.16 - Sound-Bar, Chicago IL (Tickets)
11.17 - Newspeak, Montreal QC (Tickets)
12.06 - The Social, Orlando FL (Tickets)
12.07 - Analog, Brooklyn NY (Tickets)
12.08 - Vinyl, Dever CO (Tickets)
12.09 - Shady Park, AZ (Tickets)