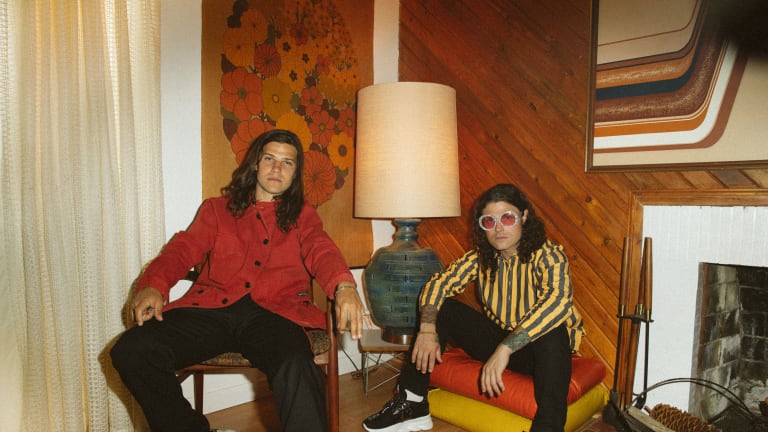 DVBBS and BRIDGE Team Up for Breezy Summer Collaboration "GOMF"
DVBBS continues their winning streak with a new single.
DVBBS (real names Christopher and Alexandre van den Hoef) have a breezy summertime tune on their hands after collaborating with BRIDGE for their latest offering, "GOMF."
DVBBS have been hitting all the right notes at the cross between hip-hop and electronic music with "GOMF" continuing the trend. Collaborations with Steve Aoki and 2Chainz on "Without You" and more recently, "IDWK" with Blackbear have seen the Canadian duo diving headfirst in this direction already. As always, DVBBS are bringing their high energy sets to day clubs and festivals and they're right on time with new music for the occasion. 
DVBBS found themselves in their creative element at BRIDGE's pool house studio in Beverly Hills, where "GOMF" first began. Not surprising, the carefree summertime spirit of the track is felt throughout. BRIDGE's hook is instantly memorable with all the makings of a singalong summer hit. 
Check out DVBBS and BRIDGE on their new collaboration "GOMF" out now via Ultra Records.
FOLLOW DVBBS
Facebook: facebook.com/dvbbs
Instagram: instagram.com/dvbbs
Twitter: twitter.com/dvbbs
SoundCloud: soundcloud.com/dvbbs