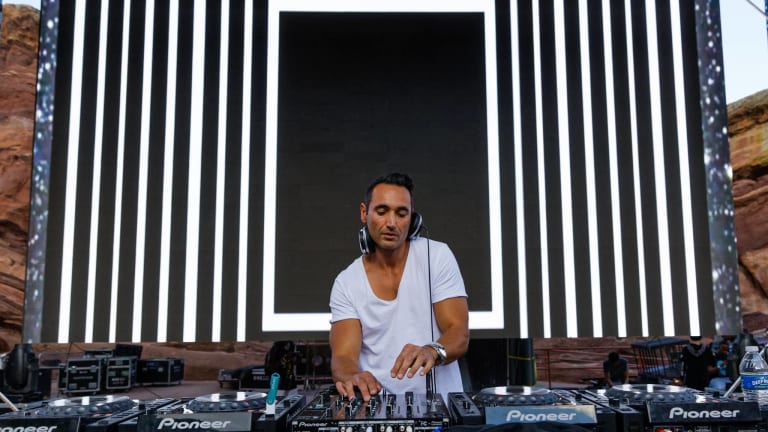 Ecotek Celebrates The End of Summer With a "Sonic Flair"
A Denver dance legend, Ecotek sets off a "Sonic Flair" to celebrate Colorado's gorgeous summer season coming to a close
An instantly recognizable fixture in the Denver dance music scene for well over a decade, Ecotek (real name Kostas Kouremenos) is a transplant from Athens, Greece that chose Colorado as the ideal location to grow his blooming musical career. Widely recognized for his veteran production chops, diverse love of house music, and energetic live DJ sets, Ecotek has performed at nearly all of Denver's biggest dance events and has had long-term residencies at both the world-renowned Beta Nightclub and the iconic Church Nightclub. 
His latest release, the melodic and laid-back house tune "Sonic Flair," epitomizes the Ecotek sound - memorable, sexy, and sure to put a smile on your face. After performing at the 2019 edition of Global Dance Festival and releasing the gorgeous "Sonic Flair" single through EDM.com & Indie Select's Deep Sounds imprint, Ecotek once again returns to the forefront of Colorado dance music, as a consummate DJ and producer of the highest caliber.
If you've been an Ecotek fan for a while, you'll also be familiar with his #MusicMatters mix series. If you want a taste of the best tracks he's been playing in his sets all summer, be sure to check out the latest edition below!

Stream or Download Ecotek's "Sonic Flair" today!
FOLLOW ECOTEK:
Facebook: https://www.facebook.com/ecotekmusic303
Instagram: https://www.instagram.com/ecotek_music
Twitter: https://twitter.com/ecotekmusic
SoundCloud: https://soundcloud.com/ecotek