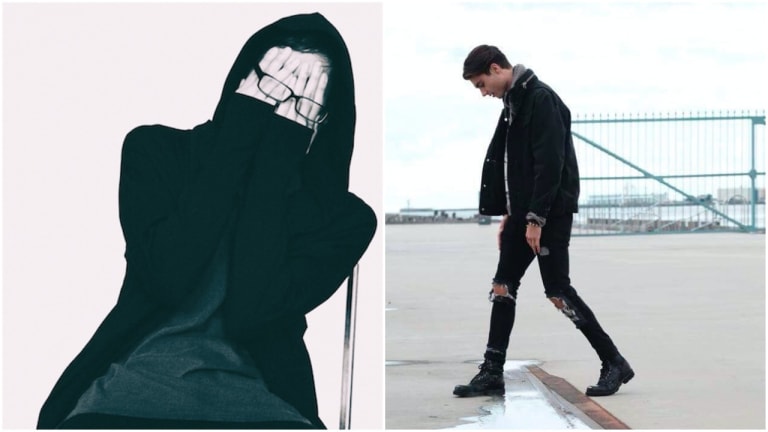 EDDIE and No Mana Talk Techno, Trance and "Untitled Forever" [Interview]
mau5trap is the forward-thinking space where EDDIE and No Mana's styles can intersect.
Boundary-pushing imprint mau5trap continues to lead the forefront of electronic music with their next single. Today marks the release of "Untitled Forever," a collaboration between EDDIE and No Mana. A day ahead of schedule, however, EDM.com is proud to share a first listen of the track alongside a conversation with its two fast-rising producers.
Still riding high on the success of his recent ATLiens collaboration, "Closer," EDDIE told us that he initially connected with No Mana after signing his first single to mau5trap. The latter producer said that an eventual collaboration was inevitable. "At some point he flew from Australia to visit the U.S. including Southern California, so we were able to share our common love for Hot Cheetos in person," he joked. "I like his music too, I guess."
What resulted from their collaboration - which No Mana described as "the traditional share-some-bullshit-that-we-started-on-but-never-finished-and-send-it-to-the-other-collaborator-cuz-we-sure-don't-have-any-more-dumb-ideas-for-it process" - exhibits a stylistic fusion between trance and techno that would have been out of the question for fans of either genre a matter of years ago. The accommodating tastes of today's fans have called for it more than ever, though, and No Mana and EDDIE are among the small handful of artists putting out music that breaks down what walls still separate the two fan bases.
"I used to make trance/complextro hybrids three or four years ago so I've got a soft spot for this stuff," EDDIE said. "I also think It holds some sort of nostalgia for a lot of people and modernizing it with even just a change in structure or slight sound design improvements can absolutely propel the genre."
"Untitled Forever" precedes an active summer for both producers. At long last, EDDIE will make his festival debut with performances on both days of Escapade Music Festival, which takes place June 22nd and 23rd. No Mana is sitting on a veritable wealth of unreleased music - so much, he says, that he has yet to determine the best way to release it. 
In the meantime, stream or download "Untitled Forever" by No Mana and EDDIE via mau5trap across platforms here.
Follow EDDIE:
Facebook: facebook.com/astateofeddie
Twitter: twitter.com/whoiseddie_
Instagram: instagram.com/whoiseddie_
SoundCloud: soundcloud.com/whois_eddie
Follow No Mana:
Facebook: facebook.com/ihavenomanas
Twitter: twitter.com/ihavenomanas
Instagram: instagram.com/ihavenomanas
SoundCloud: soundcloud.com/ihavenomanas
Follow mau5trap:
Facebook: facebook.com/mau5trap
Twitter: twitter.com/mau5trap
Instagram: instagram.com/mau5trap
SoundCloud: soundcloud.com/mau5trap