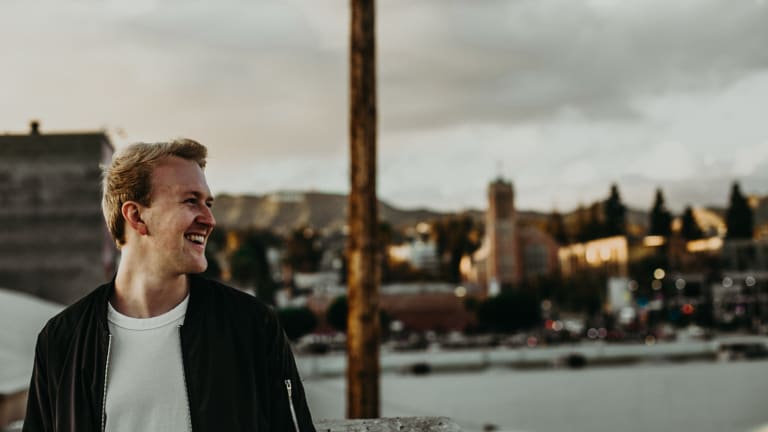 Effin Revisits Never Say Die to Drop Boundary-Pushing Track, "Partial"
Effin follows up his previous NSD single "Cabbage" with another gut-punching original.
Coming on the heels of his most successful original to date "Cabbage," Effin is back on Never Say Die to deliver another forceful original with his new forward-thinking single, "Partial." 
Arguably one of the top breakout dubstep artists of 2019, it's evident Effin's signature sound fits perfectly among the genre's most influential powerhouses. He has continued to highlight his innovative production skills in his latest release, "Partial."
Similar to "Hysteria" off his Operate EP, Effin uses a hypnotizing vocal to his advantage to give a refreshing and tension-building opening to his track. It isn't long before listeners are met with the sub-wrecking, melt-your-face-off bass for which he is known. 
It's rare to see an artist break out with momentum as fierce as Effin has in the last year. Since the release of his first original "Rabid" just over a year ago, the Icon Collective alumnus has made groundbreaking achievements in the short span of time. 2019 has proven massively successful for him, as he's had multiple high-profile remixes for artists like Zomboy, Habstrakt, Chris Lake, and NGHTMRE. The L.A.-based producer will even be going on his first tour ever later this year and early 2020 as support on NGHTMRE's Portal Tour. 
To celebrate the release of "Partial," Effin has teamed up with the Never Say Die crew to do a giveaway, featuring brand-new merch. Entry for the giveaway will close November 1st. For all official rules and to enter, visit here.
Stream or download Effin's "Partial," out now on Never Say Die. 
FOLLOW EFFIN:
Facebook: facebook.com/EffinOfficial
Twitter: twitter.com/effinofficial
Instagram: instagram.com/effinofficial
SoundCloud: soundcloud.com/effin
FOLLOW NEVER SAY DIE:
Facebook: facebook.com/wewillneversaydie
Twitter: twitter.com/neversaydie
Instagram: instagram.com/neversaydiemusic
SoundCloud: soundcloud.com/neversaydie