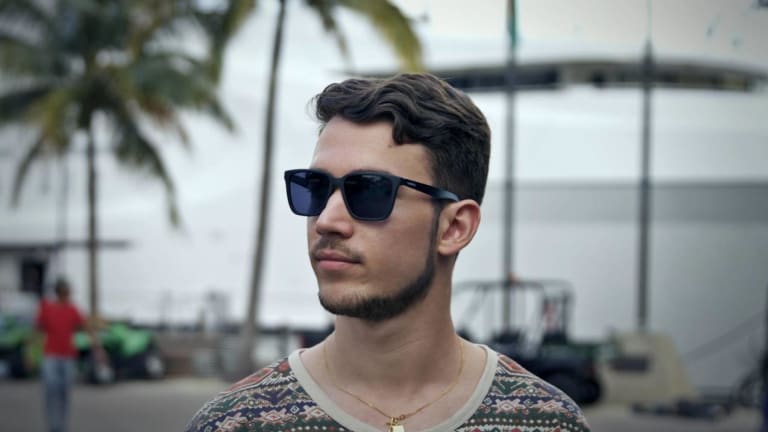 Egzod Releases 'Wake Up' (ft. Chris Linton) Amidst International Terrorist Attacks
Artists like Egzod are spreading love and positivity amidst tragedies.
We live in a world where fear is overpowered by love. It's changing and getting better each and every day, but we still have a long ways to go. Every day when we turn the TV on, something negative has happened to someone or something. We then resort to a cliche but important question we all yearn to acquire an answer to: "When will it end?"
Last year, the world became devastatingly overwhelmed by the worst mass shooting in US history: The shooting at the Pulse Nightclub in Orlando, Florida. This tragic event physically took the lives of 49 innocent victims' optimistic lives and ruined millions of others. A month after the Pulse tragedy, a cargo truck drove into a crowd of people in Nice, France, killing 87 people and injuring 458.
Carlos Martins, aka Egzod, is an electronic music producer from Nice, France. He happen to be living in each city when both the Nice and Orlando attacks occurred, describing the mood as chaotic and defeated the day of the attack.
"I was deeply shocked. I felt anger, sadness, and compassion for the people who were directly affected. In Nice, France, it is tradition to go and see the fireworks at La Promenade Des Anglais for Bastille Day. I think it's important to remain strong, positive, and united, no matter the circumstances. I'm more grateful now than ever before."
Egzod's recent release called "Wake Up" (ft. Chris Linton) is his way of communicating his emotions through music. With Linton writing the lyrics, Egzod complements the energy behind the vocals with distance, echoing vocals in the beginning. "Wake Up" moves to bring every element together in the drop after a distant beginning--furthering Egzod and Linton's message of unity. Pulsing synths, powerful vocals, and superb mixing truly backs up Egzod and Chris Linton's message they're sending. "Wake Up" speaks for itself.
"'Wake Up' is about taking control of you your own life and future by taking conscious decisions. When you're awake, you can still be mentally asleep, unaware of ourselves and entirely absorbed in whatever stimulus captures your attention. We only have one life so we should all start to live before we get too old because fear is stupid and so are regrets."
"Wake Up" (feat. Chris Linton) has been released on NoCopyrightSounds, Egzod's second release.
Follow Egzod: SoundCloud | Spotify | Facebook | Twitter | Instagram | Website
Follow Chris Linton: SoundCloud | Facebook | Twitter | Website