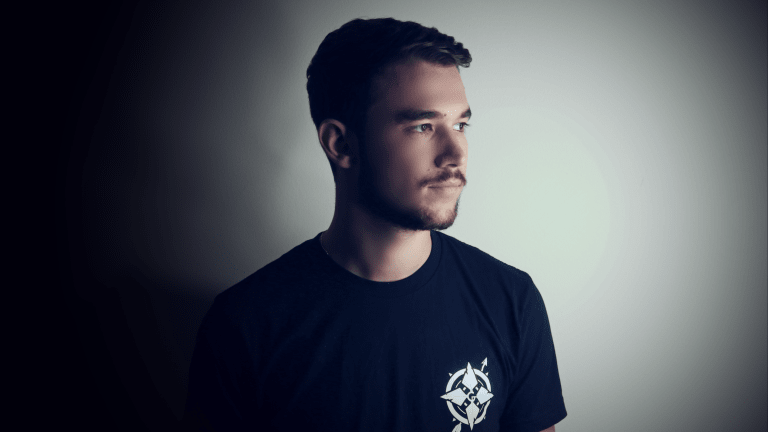 Egzod Teams Up With Veronica Bravo and M.I.M.E. for "Rise Up"
Out on NCS' semi-annual compilation, "Rise Up" marks yet another banger on Egzod's arsenal.
Egzod just released his latest single "Rise Up," featuring Veronica Bravo and M.I.M.E. As his growing fanbase has come to know the producer (real name Carlos Carvalho Martins), he has been keeping up with an intense release schedule this year as well, already having put out a number of originals on labels such as Lowly. and Trap Nation. "Rise Up" marks his latest effort, and is out via NCS, featured on the label's semi-annual compilation album Elevate alongside the likes of Diamond Eyes, Jim Yosef, Sara Skinner, Diviners and more. 
Rise up is a complex effort both production-wise and songwriting-wise. An interesting atmosphere builds up the tension under Veronica Bravo's impactful vocals, before M.I.M.E.'s fast-paced flow contrasts them perfectly. The drop is where the energy finally explodes, as gritty bass, synths and effects create an empowering feeling. 
As Martins said, "The meaning behind 'Rise Up' is the need for becoming bigger and better than what you think you are, even when times get tough."
Martins' huge musical output, as well as the diversity of his productions, that like to blend electronic music with organic elements, have allowed him to turn numerous heads. He has performed at EDC Orlando twice, also having opened for Slushii, TYNAN, ARMNHMR, Slumberjack, Madeon and more. 
Follow Egzod
Facebook: facebook.com/egzodmusic
Instagram: instagram.com/egzodmusic
Twitter: twitter.com/egzodmusic
Soundcloud: soundcloud.com/egzod