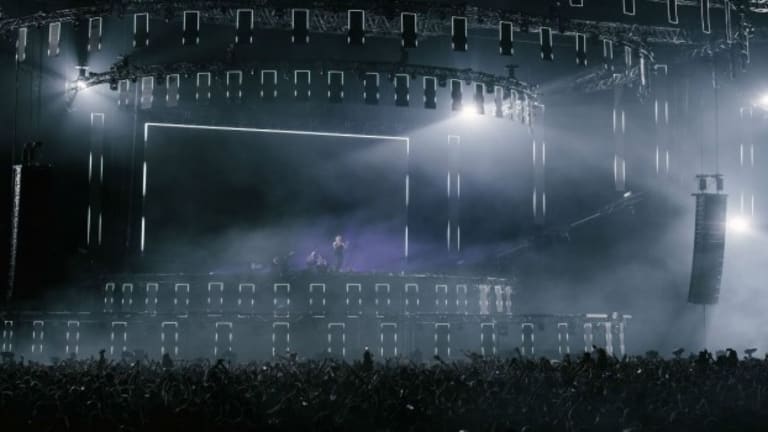 EKALI & ZHU'S SUBLIME COLLAB "BLAME" IS FINALLY HERE [LISTEN]
Ekali & ZHU together is blissful.
2017 has been a monumental year for Vancouver based producer Ekali.
He started his own personal mix series, Awakening, each edition packed with exciting unreleased tracks and fresh tunes from a variety of genres. Apart from a slew of forward-thinking originals and remixes - like his remix of Flume's "Smoke & Retribution" and "Truth," his collab with Troyboi - he caught Skrillex's attention and signed to the renowned OWSLA record label.
Having just wrapped up his world tour in LA on the 23rd of December, one would think he would call it a year. But, in true holiday fashion, he just released a collaboration with ZHU, free to download. If you've seen him on his recent Babylon tour, you've probably heard it already. But the song hadn't seen an official release until just a few days ago.
"Blame" opens with an atmospheric soundscape, as ZHU's ethereal vocals take center stage. Fluid synths lead into the drop as ZHU's ever-enigmatic sound comes together beautifully with Ekali's trap influence. The two producers have crafted a stunning song, blending their styles creatively while presenting a clean polished mix.
Stream below:
Apart from the song itself, it's exciting to see Ekali collaborate with ZHU, as the latter producer shrouds himself in mystery, with only a few collaborations yet a flock of solo productions. Not to mention, an overall artistic style that is quite cryptic. To see him release a song on OWSLA is really special, but not surprising considering he has worked with Skrillex before.
2017 might be over, but Ekali is sure to have a lot in store for 2018, with an EP already in the works. Though for now, we can bide our time with "Blame" on repeat, as we wait to see what he brings us next.
Photo Credit: Brandon Artis Photography