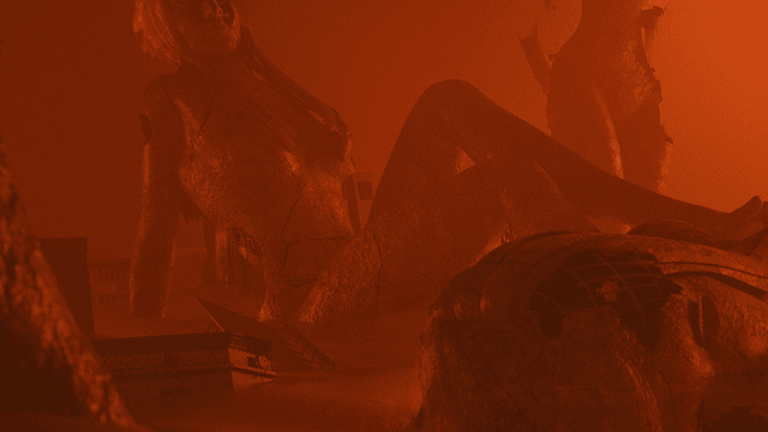 Ekali and 1788-L Team up for "R U I N"
Ekali and 1788-L's massive ID is finally here.
Heavy hitters Ekali and 1788-L have finally released their powerful new tune, "R U I N." Ekali had a huge run in 2018, releasing his Crystal Eyes EP as well as a handful of singles. He's also no stranger to collaborative efforts, as he teamed up with the likes of ZHU, SLUMBERJACK, Medasin, K.Flay, and Elohim.
1788-L has been on a tear since the start of his career last year. His mysterious persona garnered the interest of fans across the world, jolting him into the spotlight and putting him on tour with huge artists including Ekali and Rezz. He's also managed to hit the stage at festivals like Decadence and Snowglobe. Not only has he also released his debut EP in a short amount of time, but he's also found himself collaborating with suchprominent names as ILLENIUM.
Their joint endeavor, "R U I N, is one fans have been waiting for since they hit the road together last fall. The glitchy, bass-fueled drop is accompanied by a tense yet beautiful build up. The second drop hits listeners with a fluttering synth driven climax, colliding the opposing sounds of each artist. Without a doubt, this is a hit that fans of each artist will enjoy. 
Follow Ekali:
Facebook: facebook.com/ekalimusic
Instagram: instagram.com/ekalimusic
Twitter: twitter.com/EkaliMusic
Soundcloud: soundcloud.com/ekalimusic

Follow 1788-L:
Facebook: facebook.com/1788l
Instagram: instagram.com/1788_l
Twitter: twitter.com/l_1788
Soundcloud: soundcloud.com/1788-l