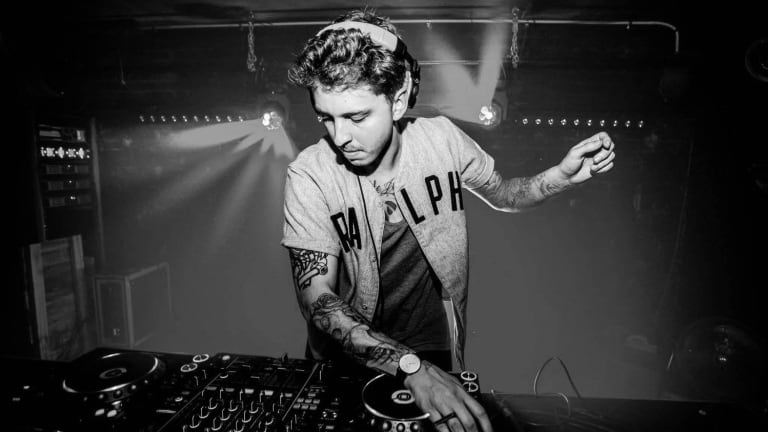 Get a Taste of Ekali's Forthcoming LP with "Back To You" ft. Kiiara
Ekali gives fans the third single off his upcoming debut album with "Back to You" featuring Kiiara.
Today, fans are treated to the third and latest single off of Ekali's forthcoming debut album, in which he enlists Atlantic Records' multi-platinum singer and songwriter Kiiara for a collaboration titled "Back To You."
Ekali (real name Nathan Shaw) has generated quite the heavy anticipation for his upcoming album since hinting at it back in April. Since then, the L.A.-based producer has been playing snippets of the album at live shows. Shaw recently debuted his collaboration with Nitti Gritti at Alison Wonderland's Temple of Wonderland in August and has left fans on edge with his and Illenium's collaboration "Hard to Say Goodbye," which they first debuted at EDC Las Vegas. The album also features the likes of Au/Ra and guest vocalists like Reo Cragun.
Shaw is no stranger to high-profile collaborations, so it's true to form that his debut album would enlist industry-leading talent. Kiiara, better known as the "Princess of Chop-Pop," dominated charts with her smash hit single, "Gold," back in 2016. Her unique vocal prowess earned her over a billion cumulative global streams, as well as opening doors for her to working with hip-hop and EDM's biggest players. "Back To You" combines the forces of these two rapidly rising artists for a sleek, bass-infused pop track. 
Fans can expect a tour announcement soon after the debut of Shaw's album. The "Blame" producer took to Twitter to tease his 2020 solo North America headline tour A World Away, as well as a full new merch line. 
Hear cuts of Shaw's album live this winter as he will be joining Illenium on his ASCEND Tour. Its dates are set to continue throughout November and will conclude at the end of December in San Francisco. Shaw will be playing support alongside artists like Said the Sky, Blanke, Dabin and more. For all ticketing and tour information, visit here. 
Fans can also stay up-to-date with Shaw's social media for the full announcement of A World Away tour coming soon. 
Stream or download Ekali's "Back to You" ft. Kiiara, out now on Big Beat Records. 
FOLLOW EKALI:
Facebook: facebook.com/ekalimusic
Instagram: instagram.com/ekalimusic
Twitter: twitter.com/EkaliMusic
Soundcloud: soundcloud.com/ekalimusic