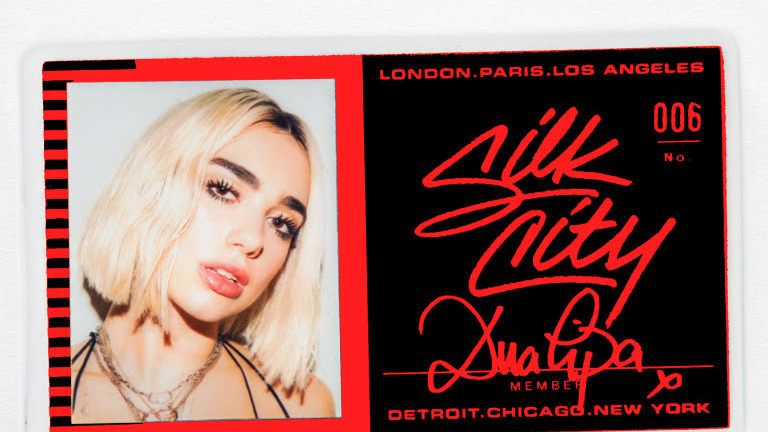 The Black Madonna Reimagines "Electricity" by Silk City ft. Dua Lipa
The Black Madonna gives Silk City a Chicago Makeover
The Black Madonna (real name Marea Stamper) is back to shine some Detroit/Chicago Techno on Silk City's viral smash "Electricity" ft. Dua Lipa. This is Stamper's first official remix since 2016 (when she reworked Robyn's "Indestructible" and Tiga's "Blondes Have More Fun."
The remix brings the original straight to a warehouse party in the heart of techno city. The rhythmic, old-school keys accompany the four-on-the-floor drum pattern creating the ultimate club hit. Dua Lipa's vocals are chopped to make the already catchy song twice as addictive.
Speaking about the collaboration, Stamper says:
"It was so exciting to work on this project. Before I was offered the remix, I heard the song on the radio and couldn't get it out of my head. There are so many pop dance records right now, but so few really shine. This one really does though. DuaLipa's vocals are just great and it was a real pleasure to work with all the great parts of this song that Silk City sent over and to be able to bring it to a clubbier place. I have always admired the way other house artists like Masters At Work and Derrick Carter have not shied away from the place that pop and dance meet, and this was a perfect chance to work with a song I love so much."
"Electricity" is the fourth release from Diplo and Mark Ronson's house-inspired Silk City project. It follows "Only Can Get Better," "Feel About You" with Mapei, and "Loud" with Desiigner and GoldLink.
The Black Madonna will help BBC Radio 1's Essential mix celebrate its 25th birthday this Friday (October 25th). She'll join an incredible line up (featuring Derrick Carter, Derrick May, Erol Alkan, Heidi, Krystal Klear, Nicole Moudaber, Patrick Topping, Paul Woolford, Shy FX, Skream, and Slam) for a night of live sets, with full details available here.
FOLLOW THE BLACK MADONNA:
Facebook: https://www.facebook.com/theblackmadonnachi/
Twitter: https://twitter.com/blackmadonnachi
Instagram: https://www.instagram.com/blackmadonnachi/
SoundCloud: https://soundcloud.com/theblackmadonna
FOLLOW SILK CITY:
Facebook: https://www.facebook.com/SilkCityMusic/
FOLLOW DUA LIPA:
Facebook: https://www.facebook.com/dualipaofficial/
Twitter: https://twitter.com/DUALIPA
Instagram: https://www.instagram.com/dualipa/