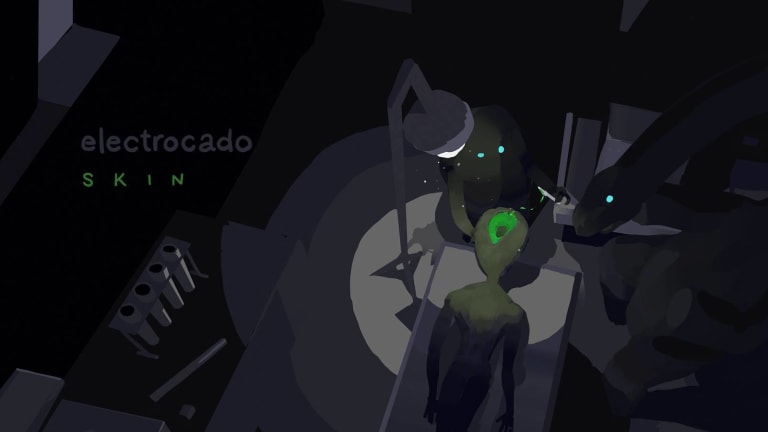 Electrocado Joins Forces with Julian Gray, Sylvain Carton, and more on Eclectic New mau5trap EP, Skin
Electrocado released a diverse and captivating Skin EP on mau5trap including collaborations with Julian Gray, Sylvain Carton, and No Mana.
In 2009, Australian producers Mr. Bill (real name Bill Day) and Ryanosaurus (real name Ryan Whare) joined forces to form the delicious new collaborative alias, Electrocado. Known for a unique and eclectic blend of electro and glitch-hop, Electrocado is more addictive than avocado toast (and certainly makes better music). It's never been more clear than on their newly released EP, Skin.
Released on mau5trap, Skin does a fantastic job showcasing Electrocado's highly versatile range of collaborations. They demonstrate not just great internal chemistry with each other, but also the rare ability to adapt, educate and accommodate in working well with other artists. For example, the first track on the EP, "Kinetix," is a delightfully jazzy blend of glitchy sound design and complex instrumentation. It's exactly what you'd hope for from a collaboration with the French multi-instrumentalist Sylvain Carton, a one-of-a-kind musician known for his work with Beats Antique.
Electrocado also teams up with the rising star and returning mau5trap artist Julian Gray to create the almost-eponymous "Yulian Yay." A cavernous and resonant atmosphere accompanies this vibey, progressive track and quickly envelops the listener with a distinctly retro-inspired ambiance. A smooth and groovy head nodder with lots of attention-grabbing moments, "Yulian Yay" is an excellent combination of Julian Gray's distinct "progress-o" sound (progressive house, techno, and electro) and Electrocado's innovative sound design and complex, wildly intricate melodies.
A deep delve into the diverse and far-flung sonic musings of Electrocado and their accompanying collaborators, Skin is a stand out musical experience truly unlike any other. Stream or download your copy today.
FOLLOW ELECTROCADO:
Facebook: facebook.com/electrocado
Twitter: twitter.com/electrocado
SoundCloud: soundcloud.com/electrocado
YouTube: youtube.com/user/Electrocado
BandCamp: electrocado.bandcamp.com
FOLLOW JULIAN GRAY:
Website: juliangraymusic.com
Facebook: facebook.com/Juliangray
Instagram: instagram.com/juliangraymedia
Twitter: twitter.com/juliangray
SoundCloud: soundcloud.com/juliangray