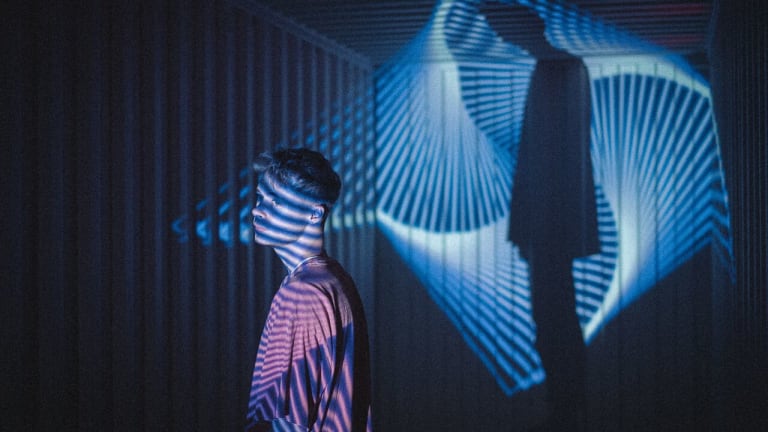 Ellis Gives His Most Authentic Self in New Single, "Keep Me Awake"
The young producer says "Keep Me Awake" is the start of "making music that is completely true to myself."
Fans may recognize the name from a viral remix of Ed Sheeran's "Shape of You" that has accumulated over 60 million streams, but London-based 21-year-old producer, Ellis, is starting a new chapter. The young talent has turned over a new leaf with the release of his single, "Keep Me Awake." It's out now on CloudKid.
"Keep Me Awake" invites listeners to venture from dusk to dawn, exploring the sentimental and often questionable feelings that come after sundown. "Tell me is it okay to not feel like the others," the lyrics beg. "In this darkness, I run from myself again," goes another verse. 
In his homage to fellow insomniacs, Ellis has highlighted the times he spent finding himself on these dark nights throughout the track. "It almost the journey of realization and confrontation with your own emotions," he said in regards to the making of the song.
The somber undertone of the vocals completely juxtaposes Ellis' last CloudKid single, "Moon Funk," where he delineated his unique sound. Though the lyrics are dark in nature, "Keep Me Awake" is nothing short of Ellis' vivid, groovy sound. The song goes through a major atmospheric shift from the beginning to chorus, leading up to a stripped-back version of Ellis's space-inspired funk that fans have come to know and love. "I created the first instrumental idea and I was instantly in love with it, more than anything else I had ever created before," he said.
An admirable attest to Ellis's own emotions and passion, as well as the start of a new chapter, "Keep Me Awake" is an exceptionally crafted track worthy of a listen. 
Stream or download "Keep Me Awake," out now on CloudKid. 
FOLLOW ELLIS:
Facebook: facebook.com/EllisOfficial
Twitter: twitter.com/ellisofficial
Instagram: instagram.com/ellisofficial
SoundCloud: soundcloud.com/ellisofficial
FOLLOW CLOUDKID:
Facebook: facebook.com/cldkid
Twitter: twitter.com/cloudkidmusic
Instagram: instagram.com/cloudkid
SoundCloud: soundcloud.com/cloudkid