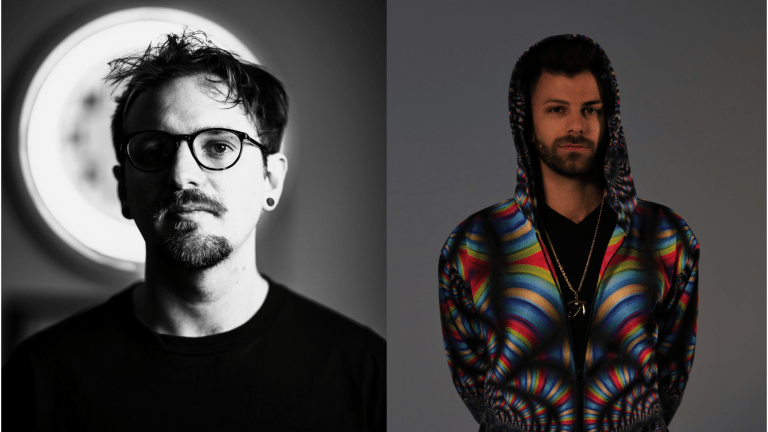 Ephwurd and DM2 Revive Early Rave Music in "Activate"
The party-centric track reconnects early styles of dance music with a modern edge.
Ephwurd and DM2 have come together to resurrect the classic rave style missing from the electronic music scene in recent years with their new collaborative track, "Activate." 
Breathing new life into an old concept, Ephwurd's dance floor-ready style and DM2's meticulous engineering play off each other effortlessly in "Activate." Following the classic breakbeat format, the track is punchy, playful, and undeniably groovy. The scratch sampling incorporated throughout especially calls attention to the nostalgic feeling of the song. 
"Activate" comes with its own modern edge, though. As the track moves forward listeners are met with heavy-hitting bass lines that completely switch the vibe of the track. Ephwurd's and DM2's thoughtful sound design in this reconnect listeners with EDM's celebrated past while also bringing them to speed with the modern style all compact in a single track. 
The new single has also released alongside an official lyric video. The visuals show off sci-fi-inspired, matrix-like scenery to match with the high-impact vibe of the track. 
Ephwurd has an upcoming performance set for November 30th in Brooklyn, New York. For all ticketing and tour information, visit here. 
Stream or download Ephwurd and DM2's "Activate" today. 
FOLLOW EPHWURD:
Facebook: facebook.com/ephwurd
Twitter: twitter.com/ephwurd
Instagram: instagram.com/ephwurd
SoundCloud: soundcloud.com/ephwurd
FOLLOW DM2:
Twitter: twitter.com/dm2live
Instagram: instagram.com/dm2live
SoundCloud: soundcloud.com/dm2live