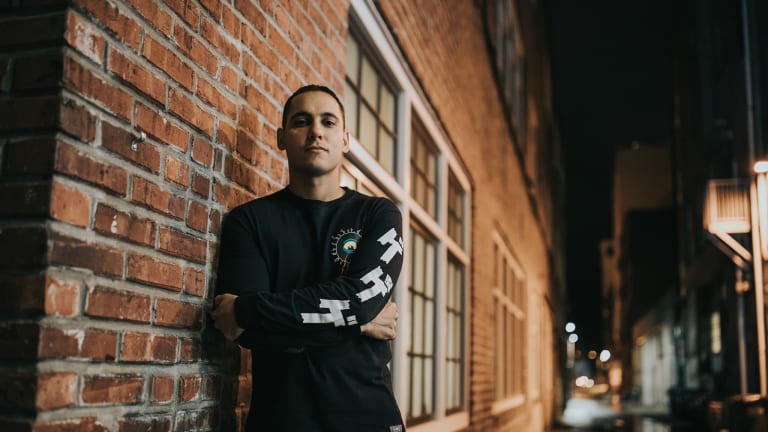 "Humanoid 2.0" By EPROM & ZEKE BEATS Is Bass Music At Its Finest​
The highly anticipated collaboration is finally out!​
EPROM is one of those legends that never get quite credited the way they deserve. Releasing music for about a decade, he's definitely one of the pioneers of bass music as we know it today, and has always strived in pushing the sound forward. His forward-thinking track "Humanoid" was released back in 2010, and ever since clips of "Humanoid 2.0" started surfacing on the internet, fans have been continuously asking for the release, especially when they found out Australian talent ZEKE BEATS is on the track as well.
Fast forward to 2018, and the track is out on Noisia's Division Recordings, exceeding all expectations.
Starting off with a simple robotic vocal sample, the banger builds up into a drop that moves forward and evolves for the entirety of the track. Vocal samples get mangled and pitch-shifted all over the place, while drums, wonky synths and various weird samples are thrown in and out in a surprising manner. This tune is a killer, and a perfect example that simplicity is key.
Here's what ZEKE BEATS revealed about the track:
"Humanoid 2.0 was a really fun collaboration which started when I was staying with EPROM in Portland a couple years back. The idea came about when we discovered a new text to speech VST which had just been released. Whilst eating breakfast we both purchased the VST and started playing around with it, immediately hooked. That morning we created the skeleton of the track. So I took the project home with me back to Australia and completed the rest of it in a few sessions. We've been sitting on this song for a couple of years now and we're just so stoked it's finally coming out. Big ups to Noisia for allowing us to do that."
Make sure to let us know what you think of this banger in the comments!