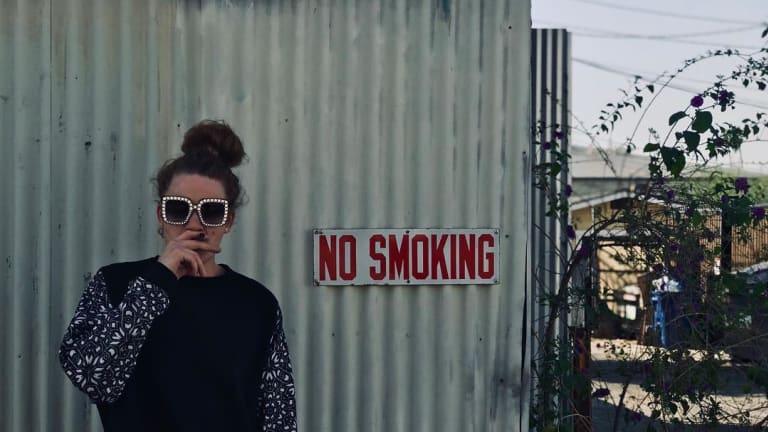 Ethan Glass Returns to Saturate Records with Filthy, Funky Slime Punk EP, Voodoo
Ethan Glass continues to hone his distinctive "slime punk" sound with his brand new EP, Voodoo, on German imprint Saturate Records.
Often spoken of alongside glitch-hop and west Coast bass mainstays such as NastyNasty, Bleep Bloop and Eprom, Virginia-born 'slime punk' producer Ethan Glass earned his stripes with a unique and highly unconventional approach to bass music. Experimental in nature, Glass infuses his innovative and at times uncanny approach to sound design with a rich background in hip-hop and trap. The result is a highly danceable and undeniably freaky sound that will send EDM and bass music fans into an uproarious frenzy.
Many artists make the claim that they are rejecting genres in favor of pursuing entirely new and unclassifiable sounds. In some cases, this may be true, but for the most part, it's a thinly veiled strategy for setting oneself apart from the rest. In the case of Ethan Glass, however, his music is truly unlike anything you've heard before. Self-described as "Dance Dance Revolution on acid," Glass' outrageous and unexpected twist on low-end trap and bass will take the listener through a series of gritty, pseudo-industrial soundscapes that are truly out of this world.
His latest release, the aptly titled EP Voodoo with Saturate Records, is an exercise in the darkest audio black magic imaginable. Seeking to find a balance between classic rave aesthetics and contemporary sound engineering, Voodoo is simultaneously unsettling and captivating. From the wet and bubbly "Bungee Gum" to the wacky and electrifying "Stupid Walk," Glass' EP will have listeners rapt with attention from beginning to end. If funky, experimental, alien sounds are right up your alley, Glass is someone on which you should keep a very close eye.
Stream or Download the Voodoo EP today.
FOLLOW ETHAN GLASS:
Facebook: facebook.com/EthanGlassMusic
Instagram: instagram.com/ethanglassmusic
Twitter: twitter.com/ethanglassmusic
Soundcloud: soundcloud.com/ethanglassmusic